Biba boss wants only insurers, not banks, to sell GI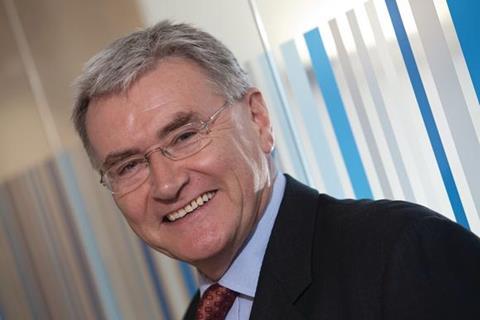 Biba chief executive Eric Galbraith has urged the FSA to consider banning banks from selling general insurance after the regulator announced a crackdown on commission-led sales.
Last week, FSA managing director Martin Wheatley said that the incoming Financial Conduct Authority (FCA) would stamp out unfair sales practices by insurers, banks and financial services firms. This would include the FCA scrutinising firms more closely, tighter enforcement and potential new regulation.
An FSA consultation paper, published with Wheatley's announcement, stated that the FCA will also investigate improper financial incentives for selling add-on products.
The FSA boss did not single out any sector for criticism, but said that the payment protection insurance mis-selling scandal had been partly fuelled by financial incentives on sales staff.
Wheatley urged companies to over­haul their incentive schemes to ensure that financial products were not mis-sold.
However, he added that the FCA would not ban financial incentive schemes, merely be more intrusive in regulating them.
Reacting to the announcement, Galbraith suggested that banks should not be allowed to sell general insurance. "Our sector has been tarnished by the practices of other institutions, whose main business is not insurance and that have mis-sold insurance products. Banks and other organisations should focus on their core business and not be allowed to directly sell general insurance.
"I agree with Wheatley that 'we need a strong, profitable financial services industry that gives us the advice we need'. However, this will not be achieved unless the regulator recognises that advice is the area of the professional insurance broker and intermediary, not a bank or other organisation."
Ataraxia chief executive Stuart Randall said he was "absolutely for" Galbraith's suggestion.
Brokerbility chairman Ashwin Mistry also welcomed Wheatley's plans, saying that these were "interesting warning shots" by the FCA and that commissions may be banned completely. He also said that banks should not be banned from selling general insurance. "If insurance brokers cannot establish value for money, we as brokers have failed in getting that message across."
Brett & Randall managing director Andy Underwood said that if banks had the expertise to sell insurance to the public, any ban would only restrict trade and consumer choice.
An ABI spokesman said Wheatley's announcement was mainly aimed at banks, not insurers, but added: "Obviously, the highest possible standards should be imposed."

Talking points …
Is there a danger that the regulator could be too hard on insurers in tackling commission-led sales that have been largely the fault of retail banks?
Does Wheatley's announcement herald an era of much tougher broker regulation under the Financial Conduct Authority?
Will the FCA bring in new regulation to enforce its new drive, or will it try to change practices and sales culture?