Oval and Giles rebranded this week - but assimilation will take a year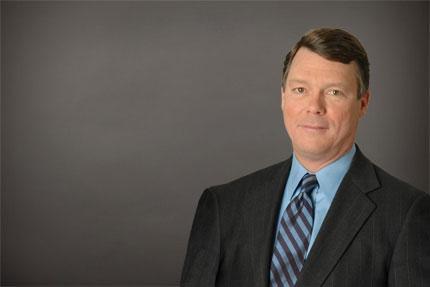 Arthur J Gallagher is planning to get "out in the street" marketing itself to SME clients in a year's time after completing the integration of Oval and Giles.
Speaking to analysts after the US-headquartered broker announced its third quarter results, group chief executive and president Patrick Gallagher said the "lion's share" of Gallagher's business in the UK is now from SMEs.
"We're very good at that business," Gallagher said.
"We know how to make a lot of money at it, whether it's by breaking it down into affinity plays or whether it's just simply handling it in a very efficient manner."
Gallagher completed its £233m acquisition of Giles in November and bought Oval for £199m in April.
Its 70 UK offices this week rebranded as Arthur J Gallagher. "No longer are we trading as Gallagher Heath, Giles or Oval," Gallagher said. "All our retail branches will trade as Arthur J. Gallagher, a move that I believe will clearly demonstrate that we are coming together as one strong company to better serve our existing clients and to produce strong new business results."
The assimilation of the three firms would take "the better part of another year," he added.
"We'll then be able to look at that SME business and see how a firm that's got that much of it should handle it," he said.
"And then we're going to focus very heavily on growing it. And we're going to grow it in two different ways.
"One is we're going to be out in the street marketing every single day, telling people whether they're large or small, that we ought to be handle their brokerage. And secondly, we're going to buy firms that have good, solid SME business and fold them into our platform"
UK performance
Gallagher posted 7.1% organic growth from its combined brokerage and risk management business in the third quarter, with adjusted revenues up 38%.
Chief financial officer and corporate vice president Douglas Howell said underlying growth in Oval and Giles was "more flat". He contrasted this to low single digit growth rates in Australia, New Zealand and Canada.
Howell said Gallagher typically spent a year to 18 months "culling through the book of business" after buying a company.
He said: "We do call out some clients as a result of the suitability and capability. Sometimes they're just too costly to operate. So we spend a year culling through the book of business. If we're not making money on an account, we need to go through a repricing exercise on that. If the service load is too heavy, we may need to just sit down and say that we can't afford to service your business, so maybe you need to find another broker.
"By and large, we work through those over a year to 18 months on the deal"
A transcript of the analyst call was published by Seeking Alpha.
Join the debate in our new LinkedIn specialist discussion forums