Chief executive says Gallagher well positioned for rest of year after broking profit grows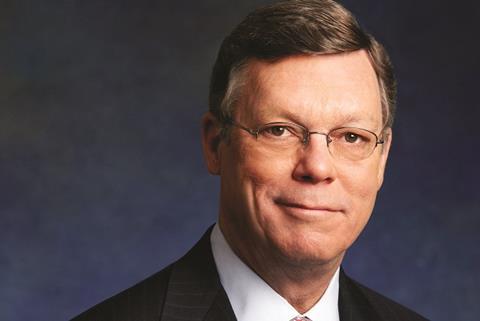 Arthur J Gallagher's broking division grew its pre-tax profit by 18% in the first quarter of 2017.
But group profit before tax dipped by 2%.
Broking profit grows
Gallagher's broking segment made a profit before tax of $117.7m (£91.4m) in the first quarter of 2017, up 18% on the $100m it made in last year's first quarter.
Earnings before interest, tax, depreciation, amortisation and change in acquisition earn-out payables (EBITDAC) also increased by 18% to $208m (Q1 2016: $176.8m).
Total brokerage revenues were up 6% to $878.5m (Q1 2016: $825.5m) and the broking segment produced organic growth of 2.7%.
The company made 12 acquisitions in the first quarter of 2017 (Q1 2016: 8), bringing in an estimated $62.5m of annualised revenue (Q1 2016: $30m).
Group dip
Gallagher's group-wide pre-tax profit dipped by 2% to $52.3m (Q1 2016: $55.7m) because of lower profit in the risk management segment and higher central costs.
But group EBITDAC was up 11% to $187.8m (Q1 2016: $169.4m).
Gallagher chief executive Pat Gallagher (pictured) described the results as "an excellent start to 2017".
He said: "Coming off a terrific 2016, we delivered solid organic growth, outstanding revenue growth from our tuck-in M&A strategy and strong margin expansion in the first quarter."
He added: Our global businesses are working well together, the team is energized and we are successfully executing our strategies. We are well positioned for the remainder of 2017."