Arron Banks hits back after William Hague said he had 'never heard of him'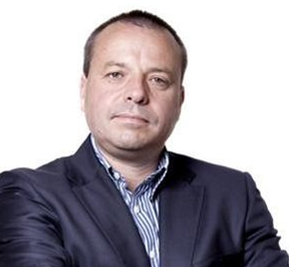 Go Skippy founder Arron Banks has increased his donation to Ukip from £100,000 to £1m after William Hague suggested he was a "nobody"
Long-time Conservative party donor Banks announced this morning that he was defecting to Ukip and donating £100,000 to the party.
But House of Commons leader William Hague hit back, telling BBC Radio 5 Live that he had "never heard of" Banks.
Hague said: "It's certainly not going to overshadow the Prime Minister's speech today that someone we haven't heard of has gone to Ukip."
At a press conference this evening Banks increased his donation to £1m and said: "Now he will know who I am.
"Within the business world there's a lot of people who want to donate to Ukip. This will open the dam."
Farage told journalists: "I was delighted with the original amount but this is something else. Mr Nobody has bitten back."
Meanwhile Sajid Javid, the secretary of state for culture, media and sport, and former financial secretary to the treasury, posted on Twitter: "I didn't come across a single person today that had ever heard of an Arron Banks"
The Tories have also rubbished Ukip's claims that Banks had donated £250,000 to the Conservatives in the past, and claimed the amount was actually £25,000.
Banks plans to stand as Ukip's candidate in his home constituency of Thornbury and Yate in next year's general elections.