Official data shows Go Skippy founder had fulfilled more than half of his £1m UKIP pledge by the end of 2014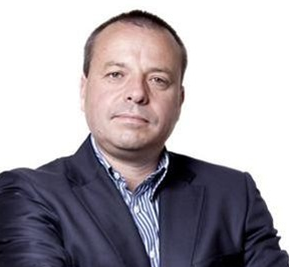 Arron Banks was the biggest individual donor to any political party in the final quarter of last year, an analysis by Insurance Times has revealed.
The former Brightside and Southern Rock chief executive contributed £611,254 to UKIP coffers, according to the Electoral Commission's large donor data for the last three months of 2014.
The figures, which were published in February, are the latest available from the commission and do not include any donations made during the first three months of this year.
The bulk of the donations consist of £511,254 from Rock Services Ltd, of which Banks is a director.
The biggest chunk of this sum was a £394,254 donation in the form of non-cash consultancy services on New Year's Eve.
It also includes a donation for £100,000, which UKIP announced during the Conservative Party conference when the Go Skippy founder revealed that he had defected from the Tories.
Banks promised to increase this sum to £1m following ex-Tory leader William Hague's comment dismissing him as a 'nobody'.
The commission's figures also include two further cash donations worth a total of £17,000.
Banks' donations also comprised £100,000 worth of cash under his own name.
The second biggest individual donor to a political party was made by Michael Gooley, the founder of Trailfinders, who gave £500,000 to the Conservative Party. The biggest donor overall during the final quarter of 2014 was the public sector union UNISON, which gave Labour £1.384m.
Banks was contacted for a comment but did not respond.
Banks stepped down as chief executive of Southern Rock and agreed to take up new directorships at an insurance company for an undisclosed period of time.