The new 'Farms & Estates' team will be led by former UK General sales director Dean Robertson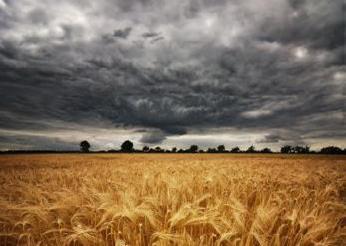 Hyperion Insurance Group's underwriting arm DUAL has announced a new range of agricultural based products, building on its specialist, sector based SME market.
The underwriters will launch a new 'Farms & Estates team' who have developed a farms combined policy that will be distributed to a small number of UK speciliast brokers who use DUAL's purpose built online platform.
The new team will be headed up by Dean Robertson, previously of UK General, who has an extensive experience in the agricultural broking market, having been head of sales and marketing at Rural Insurance Group.
He said: "This is an exciting time for us at DUAL Farms & Estates. This launch comes after extensive conversations with brokers across the UK, researching the state of the market and looking to understand the products that they need."
"Technology has driven considerable change in the agricultural sector but the products on offer have not kept up. The product and platform we have launched address these issues."
The move is part of DUAL's wider strategy to expand their specialist, sector based offering to the UK SME market.
Dual chief executive Shane Doyle said: "This launch encapsulates what DUAL, and the essence of a good MGA, is all about. Responding to the specific needs of a niche sector and its brokers by being innovative, creating a product and bringing that product to market."