Home insurance searches down 22%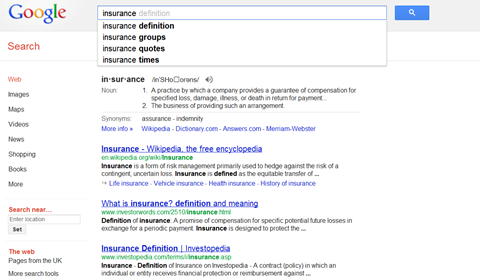 Searches for insurance products online dropped by 11% during April on the previous January, according to the latest research by digital marketing agency Greenlight.
The 12th issue of the firm's Insurance Sector Report, which profiles consumer online search behaviour, revealed that despite the extreme weather, home insurance suffered the biggest dip.
There were 1.6 million insurance-related searches on Google UK in April compared to January's 1.9 million.
Home insurance-related queries, which totalled 187,144 searches, experienced the largest drop. They were 22% down on January's 240,476.
However, with more than 40 flood warnings in place across the UK, homeowners are being warned about the future of their insurance. This together with premiums being expected to rise could fuel more searches.
April's search volumes were also down for car insurance by 13% on January's 1.1 million.
But search volumes held up for travel insurance at the 482,000 mark.