Google head of digital marketing Carolina Vicente told delegates at the Insurance Times Innovation and Disruption Conference 2015 that the search engine giant has 'no plans' to start offering insurance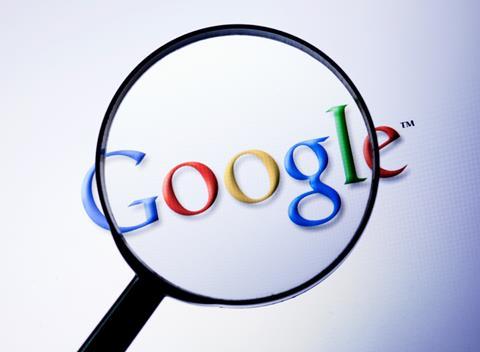 Google has 'no plans' to disrupt the insurance sector, according to head of digital marketing Carolina Vicente.
Speaking at the Insurance Times Innovation and Disruption Conference 2015, Vicente said the search engine giant would not be making a move into underwriting its own insurance policies.
"Google is not in the business of writing insurance," she said. "[For Google], it's about facilitating other clients in doing so, so there are no plans to move into insurance."
Instead, Vicente said disruption was more likely to come from smaller players who are able to be more agile in the market place.
"Within insurance everyone looks at each other to see what they are doing, and only then will they do something different," she said "Potentially a smaller company could come into the market with a new offering and be able to be more nimble and offer different things.
"[That has the ability] to fundamentally change customer expectations."
"[Insurers need to] take more risks, be more innovative and if you have to fail, fail faster and move on," she added.
Disruption still a threat
However, the insurance industry is still ripe for disruption from elsewhere, according to delegates at the Insurance Times Innovation and Disruption Conference 2015.
When asked about the threat of disruption from outside the insurance industry, more than 40% of delegates said insurance is likely to be disrupted soon, while 36% said conditions were perfect for disruption and that the industry was on the precipice of major change.
Less than 1% of those at the conference said insurance had a robust industry model that cannot be disrupted.
Speaking on a panel at the event, Accenture managing director, digital and innovation Roy Jubraj said the insurance industry needed to look outside the sector for inspiration and highlighted taxi firm Uber as one company getting the customer journey right.
"There is a lot to learn from other industries, in terms of what we can adopt," he said. "Uber is a good example of this, with the simplicity of their apps and the partnerships that have been established to drive value for the end consumer. It's all about the end consumer and how you delight the end consumer.
"There are niche organisations that have capabilities, resources and skill-sets but a very different lens to traditional insurance. Try and look at it from an insurers lens otherwise you will always stay within the walls you are comfortable in. Get out and have a look at different industries and ask: "can we get a competitive advantage [from this]?"."
Telecoms firms have insurance in their sights
One of the threats facing the insurance world is the telecoms industry, according to Webhelp UK customer solutions director Dave Pattman, who said that mobile phone companies were already looking at ways to bring insurance into their businesses.
"The disruption potential is in the interface between how the customer goes after solving their problems, and the supplier offering those products," he said. "It's not necessarily the case that these companies want to become insurers, but it's how they can commercialise the channel and the value of their customer bases."
Join the debate in our new LinkedIn specialist discussion forums