Insurance Times reveals group's peripheral debt to equity shareholders' ratio of 316%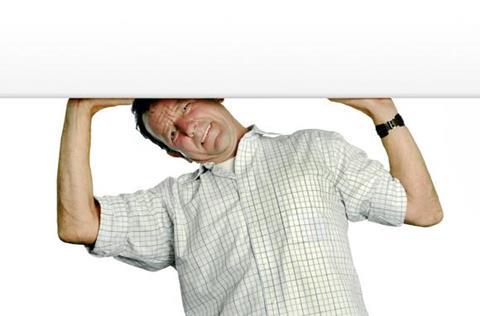 French insurance group Groupama's exposure to peripheral eurozone government debt is worryingly high, exceeding its shareholders' equity by more than three times, an Insurance Times investigation reveals.
The investigation also reveals concerns about Allianz's exposure to peripheral debt as bond markets this week pushed Spain and Italy into bailout territory by demanding unsustainable levels of interest on government debt in the long term.
Groupama is the most exposed large European group among those with significant UK non-life operations. The other five groups studied - Ageas, AXA, Aviva, Zurich and Allianz - had exposures significantly below shareholders' equity.
Groupama also has the lowest solvency ratio of the group at 130%, and the lowest financial strength rating from Standard & Poor's at BBB.
The news follows a string of rating downgrades at the insurer due to sovereign debt exposure, the departure of long-standing chief executive Jean Azema and rumours that it is looking to sell certain units.
Insurance Times calculated Groupama's peripheral debt to shareholders' equity ratio to be 316%.
A study by investment bank JP Morgan, the most detailed yet on insurers' overall sovereign debt exposure, put Groupama's sovereign debt to shareholders equity ratio at 150.7%.
While Groupama is the most exposed of the companies studied by Insurance Times, the JP Morgan study puts Generali and CNP at the top, with peripheral eurozone debt at 384.6% and 312.9% of equity respectively on its scale. Groupama is reportedly looking to sell parts of GAN and may also opt to sell its UK operation.
There is also concern around Allianz's exposure to Italian government bonds, which alone stands at 67.5% of shareholders' equity.
In a stress test, stockbroking firm Jefferies found Allianz's solvency ratio fell below 100%, which would require Allianz to inject extra capital.
Collins Stewart analyst Ben Cohen said: "If spread-widening becomes a real impairment, Allianz has a very serious problem. They have roughly €25bn of Italian debt against shareholders' equity of €45bn, and if you haircut that a great deal you are going to run into solvency problems."
Despite this, Jefferies analyst Jonathan Urwin said Allianz made bullish comments about the eurozone in its third-quar­ter earnings conference call, stating it would buy Italian bonds long.
We say …
● The lack of a clear plan to secure the eurozone is playing havoc with the share prices of large European insurance groups, highlighting investors' concerns about their exposures.
● While the exposures are largely down to non-UK life operations, a severe weakening of a parent company's balance sheet could have serious implications for groups' UK general insurance divisions.