Lancashire praised after strong first half and second quarter results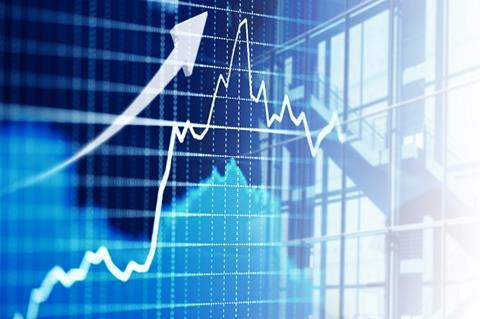 Specialist London-listed insurer Lancashire reported a combined operating ratio (COR) of less than 70% in the second quarter of 2017, which Shore Capital analyst Eamonn Flanagan described as "quite a stunning result".
The second quarter COR of 69.8%, a big improvement over the 80.6% reported in the same quarter of 2016, helped fuel a positive overall first half for Lancashire. The insurer's profit before tax was up 18% to $66.7m (£51m) in the first half of 2017 (H1 2016: $56.6m), and the overall first half COR was 78.4%.
While the COR is higher than the 76.2% reported in the first half of 2016, it is still far lower than its rivals.
Reserve releases for the first half of 2017 stood at $37.8m, down 34% on the $57m released in the same period of 2016. The company attributed the drop in releases to a 2016 accident year claim coming through in the first quarter of 2017.
Gross written premiums fell 11% to $381.2m (H1 2016: $430.6m) caused by a combination of the company entering multi-year contracts that are not yet up for renewal and competition, particularly in property, energy and terrorism in Lancashire's Lloyd's business, Cathedral.
Lancashire praised
Lancashire chief executive Alex Maloney said that the positive results were partly down to a dearth of catastrophe losses.
He said: "The dynamics of the loss environment cannot be accurately predicted in the short term, but it is evident that so far in 2017 there has been a lower level of catastrophe losses than occurred in the first half of 2016, whilst there has continued to be an active run of risk losses in the market."
He added: "In the current continuing soft market I am very pleased with the RoE for the second quarter of 3.2% and 5.9% for the half year. Premium rating pressure continues in the current market. There is evidence from the insurance industry that many insurance classes are operating at marginal levels of profitability at best."
Shore Capital's Flanagan said that the sub-70% COR for the second quarter highlighted "the strength and quality of the underwriting pedigree of this company".
He added: "We reiterate our 'buy' recommendation on Lancashire with the strength of the group's balance sheet and underwriting track record implying that M&A activity remains a distinct possibility, in our view."