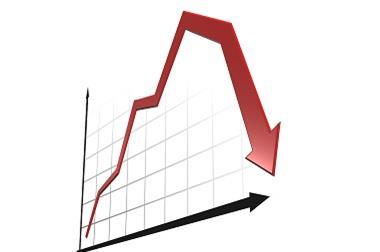 Specialist London-based insurer Lancashire Holdings made a profit before tax of $56.6m (£43.1m) in the first half of 2016, down 36% on the $88.6m profit it made in the same period last year.
The main cause of the profit reduction was a 16% drop in net earned premiums to $250.6m (H1 2015: $297.6m). The company attributed this to writing more longer-term business and the timing of cancellations and replacements in its Gulf of Mexico book of business, as well as an increased reinsurance spend.
Lancashire said that favourable conditions in the reinsurance market had allowed it and its Lloyd's insurer Cathedral to buy more reinsurance, add new layers of protection and have coverage that pays out at lower loss levels for roughly the same cost.
Lancashire ceded $152m of its premium to reinsurers in the first half of 2016, up 9.1% on the $139.3m it ceded in the same period last year.
Gross written premium increased by 1.7% to $430.6m (H1 2015: $423.6m).
Lancashire's combined operating ratio (COR) increased by 1.1 percentage point to 76.2% (H1 2015: 75.1%).
The COR was helped by reserve releases of $57m (H1 2015: $61.2m).
Lancashire chief financial officer Elaine Whelan said that the company had escaped large claims from recent events.
'Excellent set of interims'
Despite the profit drop, Lancashire chief executive Alex Maloney was positive about the results. He said: "At a time when premium rates and insurance policy terms and conditions are under pressure, our model has helped us not only to deliver the underwriting service which is expected of us but also to insulate our balance sheet against a string of small to medium sized natural catastrophe and specialty market losses.
He added: "We are starting to see evidence of the insurance industry sustaining a series of net losses during the first half of 2016. Against this background it is reassuring to note that Lancashire's reinsurance purchasing strategy has enabled the group to reduce our net liabilities by about $20 million when compared to the reinsurance programme purchased in 2015."
Shore Capital analyst Eamonn Flanagan described the results as "an excellent set of interims which should allay any residual market fears over the group's ability to navigate the current softening market environment and its ability to deal with the various defections witnessed from Cathedral over the past year."