Simon McGinn's replacement to rejoin UK business from Australia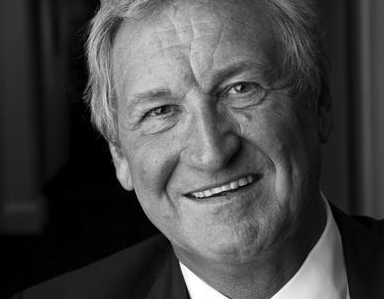 Allianz Commercial general manager Chris Hanks has confirmed that he will retire at the end of June.
His replacement, Simon McGinn, who is currently currently director of commercial broker markets, will take charge on 1 July. He will join the Allianz UK management board
Hanks said: "I have had a fantastic career in the general insurance industry spanning more than 45 years and I could not have worked for a better company than Allianz. I am tremendously proud of our achievements in Allianz and the commercial business, both in terms of our financial performance and our loyalty leading position with our brokers.
"It is a reflection of the consistent and forward-thinking approach we take in Allianz that we have been able to plan effectively and well in advance and fill my role with an internal appointment. Simon is exactly right to build on the already strong position of our business and take it forward to new heights."
McGinn's successor will be Andrew Broughton, who re-joins the UK company from Allianz Australia. Broughton will be responsible for the operation of the Allianz Commercial branch network and will oversee the division's relationships with brokers. Allianz said his appointment will also be effective from 1 July, following a handover period.
Broughton worked in the UK business in a variety of roles between 2000-03, including periods at the commercial office in Woking and at Petplan.
He transferred to Allianz Australia, where his most recent role was as New South Wales/State manager (broker and agency commercial division).
Broughton said: "I am delighted to take up this role as I am joining an extremely successful commercial operation that has delivered year after year for the customer and shareholder. I am looking forward to working with Simon and his team as we build on the great foundations which Chris, Simon and their commercial colleagues have created."
Allianz UK chief executive Andrew Torrance said: "Andrew brings with him an excellent knowledge of broker relationships and the experience of delivering profitable business growth from those partnerships.
"I am confident he has all the attributes to be a great success in his new role. His experience in Australia means he already as a strong Allianz ethos and his three years with us in the UK means that he already knows many of the people he will be working with which is a great advantage."