As the party conference season opens, what are the issues closest to insurers' hearts, how has parliament addressed them and what's next on the agenda?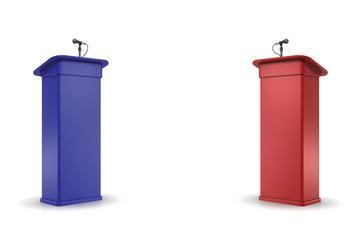 Before the last election, critics feared that a hung parliament would be a recipe for delay and dither. But the first year-and-a-bit of the coalition government has seen a blizzard of government initiatives.
David Cameron would probably find a gathering of insurance chiefs a more comfortable experience than say, meeting countryside campaigners or health professionals, just two of the groups enraged by the coalition's reforming plans.
As the Tories prepare to gather in Manchester, we look at who is making the weather in parliament on the matters close to the industry's heart. And overleaf, we assess the coalition's record on those issues.
For the insurance industry, the key government initiative has been the implementation of the Jackson Review's recommendation on reforming 'no win, no fee' litigation.
Forum of Insurance Lawyers chairman Tim Oliver is impressed at the speed with which the government has moved. Oliver, a would-be Tory MP before the 2011 general election, says: "I am surprisingly pleased at how well the government has performed. I expected that in a coalition there would be no decision-making."
But it's not just dyed-in-the-wool party supporters that have been impressed. "They've made a good start considering the back drop," says Zurich head of government and industry affairs Sophie Spink.
Noting how Labour's Jack Straw has forced the coalition's hand on referral fees, AXA Commercial director of claims and underwriting David Williams says the fluid dynamics of a hung parliament seem like good news.
These has been progress, too, on non-party-politically contentious initiatives, such as continuous insurance enforcement (CIE), a leftover from the previous administration. Biba head of corporate affairs Graeme Trudgill gives credit to ministers for pressing ahead with CIE, which might have been an easy casualty of cost-cutting.
Some reforms have been less welcome to the industry than others, notably its plans for reforming financial regulation.
Groupama UK chief executive François-Xavier Boisseau is glad that ministers changed their mind on referral fees, and wishes that it had been equally open-minded on regulation. "It's good to see that the government is listening, but there are areas where the government should listen more."