FCA acting chief McDermott disappointed when chancellor revealed her job decision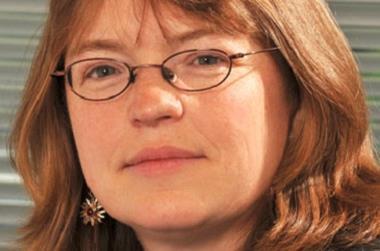 Yesterday's special Treasury Select Committee hearing revealed details of the rocky relationship between the FCA and the Treasury, according to news reports.
FCA acting chief executive Tracy McDermott (pictured) said at the hearing she "wasn't exactly delighted" when chancellor George Osborne announced two weeks ago that she had pulled out of the running to become the regulator's permanent head, The Times said.
She also said that the FCA had not been consulted about the government's decision to weaken the senior managers regime, which is designed to improve accountability of senior banking managers, the paper added.
Furthermore, The Times reported that FCA chairman John Griffith-Jones had said Osborne's decision not to renew previous chief executive Martin Wheatley's contract had affected staff morale, and that he had been tempted to publicly oppose the chancellor's decision.
The special hearing was held to find out why the FCA dropped its review of banking at the end of last year.
The decision to abandon the review has led to criticism that the Treasury is exerting influence over the regulator's decisions.
But at the hearing Griffith-Jones denied that no political pressure had been applied.
According to The Telegraph, when Griffith-Jones was asked by committee chairman Andrew Tyrie whether the Treasury had interfered, he replied: "The simple answer is no."