Euler Hermes speaks out over Thomas Cook claims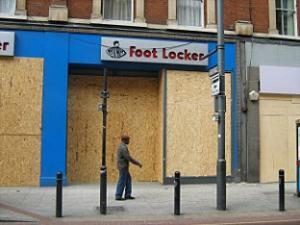 Euler Hermes last week put out a statement defending itself after travel firm Thomas Cook revealed that part of its trade credit insurance cover had been withdrawn.
The trade credit insurer wrote to providers with credit insurance last month, giving them 30 days' notice of its intention to stop the service, although according to Thomas Cook the withdrawal was "very limited" to a number of third-party providers.
The French insurer continues to provide bonding cover, which will protect suppliers if certain agreed obligations are not met.
Euler Hermes' director of risk information and claims, Mark Wyatt, said: "Euler Hermes continues to write significant levels of cover for Thomas Cook and other major operators within the travel industry.
"It is wholly inappropriate - and indeed wrong - to blame credit insurers for the difficulties faced on the high street, or to suggest that 'almost all high street collapses
in the past year have been triggered by the withdrawal of credit insurance'."
Experts, meanwhile, expect to see a hardening in trade credit rates despite an increase in (re)insurance capacity and a glut of new entrants to the market, including Equinox and Markel, and QBE relaunching its excess-of-loss business.
ACE Political Risk's head of trade credit, Stuart James, said that added to this, primary providers such as Euler Hermes, Coface and Atradius were looking for business after their claims had dropped off in the aftermath of the 2008 financial crisis.
He said, following a bottoming out, he anticipated the market would pick up again, driven by claims performance for the primary market.
In terms of the eurozone crisis, James said ACE had received more requests from policyholders to extend their payment periods, particularly in Portugal, Spain and Greece, but he added that the insurer hadn't pulled out of any of those countries.
"There are certainly enough distress signals out there to suggest that premiums ought to be hardening sooner rather than later," he said.
While he empathised with Euler Hermes' argument, James said his company would continue to write significant levels of cover for its high street clients.
Euler Hermes reported a net loss of €68m (£59.6m) for the fourth quarter of 2008, following the collapse of Woolworths when it had to pay out claims to suppliers left without payment after the chain went into administration in December 2008.
We say …
● An increase in insolvencies and a slow-down in trade, added to heightened concerns about bank lending, look set to drive up premiums in trade credit.
● This is not the first or last time trade credit insurers have been blamed for the troubles of high street retailers, with Atradius hitting back at claims that trade credit insurers had triggered the demise of bookstore Borders in 2009.
● Demand for credit cover remains strong, particularly in light of ongoing concerns about a double-dip recession.