Trade credit insurer says it is 'wholly inappropriate' to blame credit insurers for difficulties on the High Street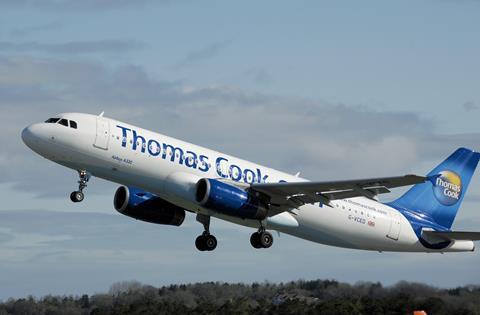 Euler Hermes has fiercely defended itself after Thomas Cook revealed that parts of its trade credit insurance cover had been withdrawn.
Euler Hermes reacted strongly after media reports that the withdrawal could threaten Thomas Cook's holiday providers, such as Virgin and Royal Caribbean.
The trade credit insurer has written to providers with credit insurance last month, giving them 30 days' notice of its intention to stop the service, although according Thomas Cook, the withdrawal was "very limited" to a number of third-party travel providers.
Euler Hermes continues to provide bonding cover, which will protect suppliers if certain agreed obligations are not met.
Mark Wyatt, director of risk information and claims at Euler Hermes said: "Euler Hermes continues to write significant levels of cover for Thomas Cook and other major operators within the travel industry.
"It is wholly inappropriate – and indeed wrong – to blame credit insurers for the difficulties faced on the High Street, or to suggest that 'almost all High Street collapses in the past year have been triggered by the withdrawal of credit insurance'.
"This is a myth that has been allowed to gain currency almost entirely through a complete lack of understanding of how credit insurance works."

He continued: "It is never in a credit insurer's interests to see a company fail, and we closely monitor the performance of all companies to help us protect our policyholders within the supply chain. It is not unusual for levels of cover to be reviewed – upward as well as downward – as our assessment of risk evolves.
"We enjoy a healthy and constructive dialogue with Thomas Cook's senior management and advisors and continue to review all information about its current and future position."