Hiscox UK and Europe profit increase boosted by expanded appetite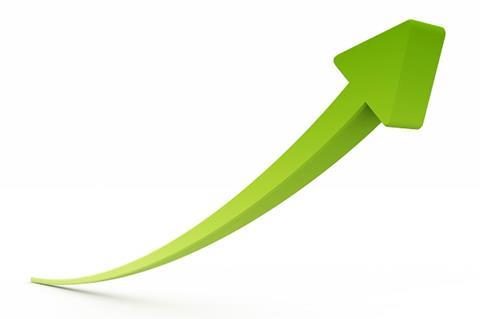 Lloyd's insurer Hiscox's UK and Europe division doubled its profits in 2016 to £122m (2015: £59.6m), following a benign year of claims.
The insurer also had minimal exposure to Storm Katie in the UK and Storm Elvira in France.
UK and Ireland
This division provides commercial insurance for SMEs and high net worth customers.
Within it, Hiscox UK and Ireland increased gross written premiums (GWP) by 12.5% to £498.6m (2015: £443.3m).
Hiscox said the broker channel remained a key driver of growth, particularly in professions and specialty commercial lines where it had expanded its appetite for larger risks.
Hiscox UK and Ireland also saw increases in personal lines, though new business rates in casualty remained under pressure.
Chief executive Bronek Masojada added: "Within our technology book, our cyber and data risks product continues to perform well, supported by a focused marketing campaign.
"Underwriting partnerships grew by over 60% and we have made good progress in motor following our acquisition of RH Classics in 2015. In our direct-to-consumer business, the investment in infrastructure that I have spoken about previously is bearing fruit.
"We completed our migration to a new online platform with an improved user experience, and that has helped to drive good growth, particularly in commercial lines where we have broadened our appetite to include more businesses at the 'medium' end of the SME scale. In direct home, we are already benefiting from our new IT system's ability to tailor pricing intelligently."
In 2016 Hiscox also launched a number of products, including Hiscox Trader, an e-trading solution for commercial brokers.
It has also continued to invest in targeted small business and cyber insurance campaigns. Its home insurance marketing also helped new business to grow by 21%.
Group result
Group-wide, Hiscox made a pre-tax profit of £354.5m, up 64% on the £216.1m it reported in 2015.
The group combined operating ratio went up by 0.6 percentage points as reserve releases increased 3.4% to £213m.
GWP also went up by 23.6% to £2.4bn (£1.94bn).
Masojada added: "This is a good result, flattered by foreign exchange and boosted by a strong investment return. Our retail business has come of age, driving growth and profitability for the group.
"This gives us options and, although there are uncertainties in both the insurance and political environments, we have the right people, footprint and financial power to adapt."