Specialty commercial business has helped to drive growth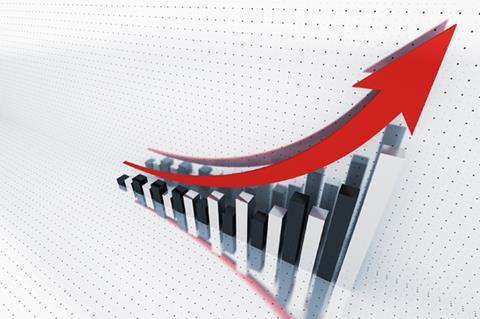 Hiscox's UK and Ireland division wrote £369.4m of gross written premium (GWP) in the first nine months of 2016, up 10.3% on the £336.5m it wrote in the same period of last year.
The Lloyd's insurer said UK and Ireland growth was driven by the specialty commercial, media and art and private client lines.
Underwriting partnerships also performed strongly, growing by 25%.
Hiscox said the insurer continued to improve its private client offering with a renovations and extensions product for homeowners conducting building works.
The insurer also launched a liability product for tradespeople and contractors.
Group-wide, premiums grew by 14.3% in local currency to £1.9bn (2015: £1.5bn).
In reported currency GWP grew by 20.9%, helped by material foreign exchange gains.
Despite this growth, the insurer said Hiscox London Market and Hiscox Re continued to face difficult trading conditions. Its retail businesses have performed well in a more stable environment.
Rates
Across its retail businesses the rating environment was mixed.
While rates were broadly flat in Hiscox USA and Hiscox Europe, Hiscox UK and Ireland is seeing marginal increases in luxury motor but on-going pressure in technology business.
In Hiscox London Market conditions remain difficult across the majority of classes, with aviation, marine and energy and US big-ticket property experiencing particularly intense rating pressure.
Hiscox Re saw rate pressure on international business, with less pressure on US catastrophe business.
Hiscox Group chief executive Bronek Masojada said: "It has been a good quarter for the group, albeit flattered by foreign exchange gains.
"Our retail businesses continue to grow well, benefiting from long term investment in infrastructure and brand. However, margins are evaporating in some areas of the London Market, and we are adjusting our underwriting accordingly."