Rumours about AXA selling Bluefin are nothing new, but a deal now makes more sense than ever for all involved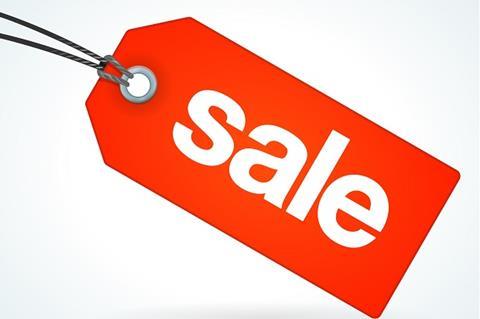 It's clear why Marsh would want to buy Bluefin from AXA and, if reports are to be believed, pay nearly 15 times earnings for the broker.
Bluefin is the last of its kind: a UK SME broker that has not already been snapped up and that is big enough to transform the fortunes of its buyer.
Last year's acquisition of Jelf certainly gave Marsh a big boost in the UK SME broking market, but Bluefin would take the company to a whole new level and make it market leader by revenue.
The deal would also put even more distance between Marsh and its old rival Aon in the UK SME market. If Aon snapped up Bluefin, it would more than make up the ground won by Marsh through the Jelf acquisition. Marsh buying Bluefin denies Aon this opportunity.
Loss and gain
But what is in it for AXA? While it will gain £300m from the sale, if the rumoured acquisition price proves correct, AXA will lose the chunky dividend that Bluefin pays to it every year. Bluefin has paid a total of £91.8m up to AXA since 2010, when the annual payments started.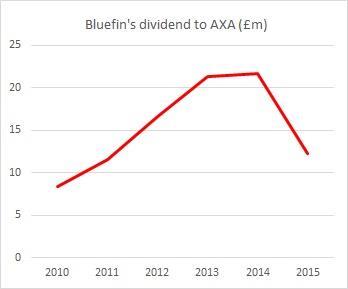 Bluefin paid a far smaller dividend in 2015 than it had in the previous two years, but nonetheless, this is a regular source of income that AXA will wave goodbye to if Bluefin goes.
Even so, there is also a lot to gain. Taking Bluefin out of AXA would remove a perceived conflict of interest. While AXA keeps Bluefin at arm's length and treats it as just another broker, the insurer benefits from Bluefin's success through the dividend.
Despite keeping one another at arm's length, neither AXA nor Bluefin has been able to shake criticism that they are favouring each other. For example, Hiscox accused Bluefin of favouring its parent when placing risks back in 2011, which then chief executive Stuart Reid flatly denied. Selling Bluefin would remove suspicion, however unfounded, completely.
Selling Bluefin could also improve AXA's relationships with its brokers. Insurer/broker relations in general are under strain because brokers feel they are increasingly competing with insurers' growing direct arms in personal and very small commercial business. The fact that AXA owns one of the UK's leading SME brokers in addition to a powerful direct business could arguably make broker relations even tougher than they would otherwise be.
Lacklustre results
On top of this, Bluefin is clearly not firing on all cylinders. The broker's performance is by no means poor, but neither is it stellar, and profitability has been sliding over the past three years (see chart).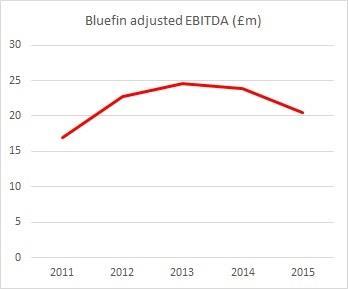 Revenues grew modestly in 2015, but, by Bluefin chief executive Robert Organ's own admission, the bulk of this growth has been through acquisition, and as the chart below shows, the company is only just ahead of where it was five years ago.
Given its size and the respect it has in the market, Bluefin is surely capable of more than this. Being independent of AXA, either on its own or part of a larger broking group such as Marsh, may help it realise its true potential.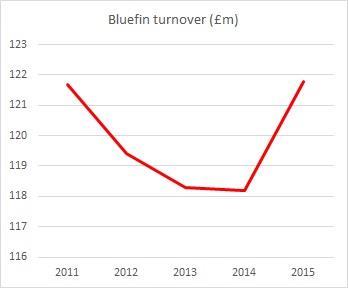 Bluefin has been the subject of sale rumours for many years. As far back as 2009, just months after the Bluefin brand was launched, then AXA UK boss Philippe Maso had to bat away suggestions that the broker was up for sale.
At the time, Maso said that in theory Bluefin would be up for sale, but there were no plans and the acquisition would be "very, very expensive" for the buyer.
But the rumours are stronger this time, possibly because of Marsh's ambition, and that it is not reluctant to pay high prices for good businesses.
It may be that the talks come to nothing and a deal is not signed. But Bluefin takeover rumours will continue, and it is becoming increasingly apparent that a separation would be better for both Bluefin and AXA.