Greg Case hails 'record' profit margin for Aon broking unit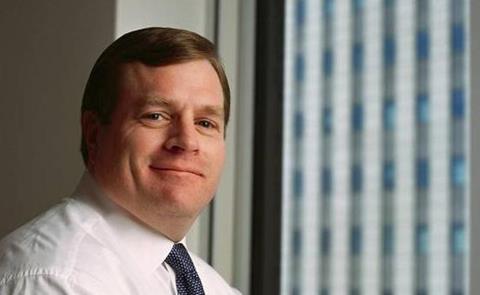 Aon broking unit Risk Solutions made an operating profit of $1.59bn (£1.27bn) in the full 2016 year, up 5% on the $1.51bn it made in 2015.
The profit boost came despite a 7% fall in operating profit in the fourth quarter of 2016 alone to $455m from $491m.
Risk Solutions' profit growth in the full 2016 year was driven by a 1% increase in total revenue to $7.46bn (2015: $7.41bn) flat expenses at $5.9bn.
The unit's operating profit margin improved to 21.2% from 20.3%.
Organic growth for the full year was 3%. The retail broking part of Risk Solutions produced organic growth of 4%, while the reinsurance broking unit. Aon Benfield, produced organic growth of 1%.
Aon group chief executive Greg Case said: "We ended 2016 in a strong position, driving positive performance across each of our key metrics for both the fourth quarter and the full year, highlighted by growth across every major business and record operating margin in Risk Solutions."
Fourth quarter dip
Risk Solutions' profit dip in the fourth quarter of 2016 was caused by a 5% increase in operating expenses to $1.60bn (Q4 2015: $1.52bn), which offset the 2% increase in revenues to €2.1bn (Q4 2015: $2bn).
The fourth quarter operating profit margin in risk solutions dropped to 22.2% from 24.4%.
The division's organic growth for the quarter was 3%, with retail broking producing 3% organic growth and reinsurance broking 2%.