Lloyd's chiefs agree there should be greater voice within ABI for non-life interests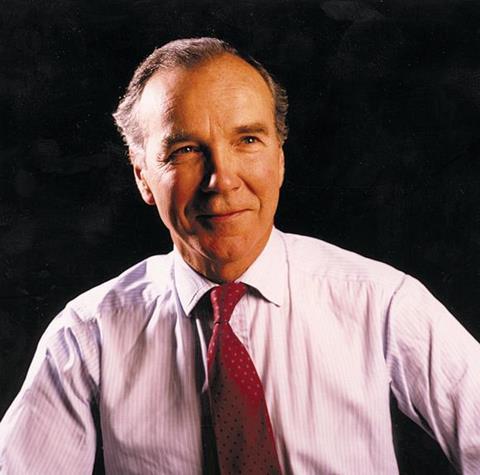 Lloyd's insurance bosses have rallied behind Hiscox chairman Robert Hiscox and his call for a specific general insurance lobby combining UK general insurers and specialist Lloyd's players.
Hiscox believes that the ABI spends too much time on life insurance and especially corporate governance, when it should be much more focused on general insurance.
Speaking to Insurance Times after a strong set of half-year results that turned an £85.6m loss last year into a £125.8m pre-tax profit, Hiscox said: "If I could wave a magic wand, I would put Lloyd's in with general insurance and have a powerful lobby."
He pointed out that the ABI's recent confrontation with banks over corporate governance showed the trade body was distracted.
"When Barclays Bank gets into trouble, the ABI says that it is going to see the senior management of Barclays to talk about corporate governance. I don't want my lobbyist doing that, I want him thinking about general insurance," Hiscox said.
Lack of common ground
Lloyd's insurer Barbican's chief executive David Reeves said he supported the formation of a general insurance lobby, pointing out the lack of common ground between life and general insurance.
He said: "We are so distinct from life. There are hardly any touch-points any more. It is extremely hard to say our problems are the same as theirs.
"The Solvency II projects have shown us all that there really needs to be a separate way of thinking for property/casualty companies."
Reeves also feels that the Lloyd's and companies markets would benefit from stronger ties. "Generally the two markets have worked in parallel with poor co-ordination, but that is up for change too. They should work together and say things together."
Antares Managing Agency managing director Stephen Redmond declined to comment on whether there should be a general insurance lobby, but agreed "without question" there should be greater representation of Lloyd's interests in the ABI.
"It would need to go through the Lloyd's Market Association [LMA] to the ABI," he said. The LMA represents the interests of Lloyd's underwriters.
However, others disagree with Hiscox's suggestions. LV= general insurance managing director John O'Roarke said: "I don't see any greater alignment between Lloyd's and mainstream GI being represented together than there would be through life and GI being represented together.
"I don't see that it would be particularly helpful to insurers like us where we are largely personal lines-focused and Lloyd's is largely large corporate risks-focused. The things we would lobby the government on would be quite disparate."
Life and GI are separate
O'Roarke added that the ABI's life and general insurance resources were separate and distinct, and so one could not detract from the other.
"I think they do a great job of looking after general insurance interests. I don't think the ABI is particularly missing out on any of the major areas of interest for us," he said.
This is not the first time Hiscox has slammed the ABI's lack of general insurance focus. In a speech in May, he dubbed the organisation "feeble" and "obsessed with corporate governance, then life insurance".
At the time, ABI spokesman Malcolm Tarling said: "We represent all insurers, general insurers included. We do a lot of work to represent general insurers to reflect their
interests and concerns."
Tarling pointed out several issues in the ABI's business plan have a general insurance focus, including motor insurance, fraud, the future for flood insurance, asbestos and Solvency II.
The ABI said it stood by Tarling's previous comments and had nothing further to add.
We say …
● Hiscox's frustration with the ABI might not be new, but calls for an independent general insurance lobby and the joining forces of UK GI and Lloyd's are new twists.
● It would be unfair to criticise the ABI too heavily. Under director-general Otto Thoresen the organisation has made strides to bring general and specialist insurance more into the fold - for example, by appointing Hiscox chief executive Bronek Masojada to its board.
● While Lloyd's specialist global insurance and general insurance are very different, there are strong areas of common interest, such as the future for UK flood insurance.