Restructuring also leads to a swathe of other moves at the insurer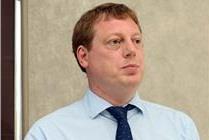 Zurich has appointed Tim Holliday as managing director of its UK personal lines business.
Holliday, who has previously held the position of UKGI chief underwriting officer, will replace John Dyke when he returns to America in January 2014.
There are also changes at Navigator's & General, Zurich's specialist boat insurance business.
Current managing director Fran Henderson has announced she will retire in 2014, and will be replaced by Paul Emery who currently is head of public services for Zurich Municipal. Paul Tombs who currently leads the education segment within the business will fill Emery's position when he takes up his new role.
Commercial broker changes
Zurich is also restructuring its commercial broker business following retirements from the division.
Dave Carey is moving to become head of real estate, and Matt Hartigan will take over Carey's previous role as head of corporate. Jake Algar is leaving his role as city manager, and will become head of global brokers within UKGI. Simultaneously, Simon Crisford will assume the corresponding role within Zurich's Global Corporate UK business and report to Caroline Pritchard.
In addition, Andy White will become city manager, taking over from Jake Algar, Neal Lumb will move to Manchester as head of broker market, and Pete Wing has decided to postpone his retirement plans to take over as head of broker market in Leeds.
UK GI chief executive Steve Lewis said: "Whilst we will miss the valuable contributions that John and Fran have made over many years, I am sure their successors will lead these areas of our business successfully through the next phase of our business evolution.
"The changes across our senior teams here in the UK bring the broker-facing parts of our business closer together and help us present ourselves to both brokers and customers more clearly. And this in turn will help us understand the needs – both different and similar – of each party so that we may better meet them."