This week, the Backchat Insider listens in on stories from a military minister, daredevil broker and frustrated car designer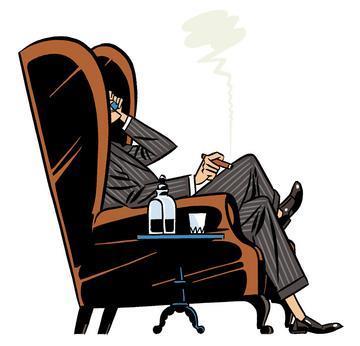 Safari, so good
On Saturday, Brightside chief executive Arron Banks will begin a nine-day race, tearing across 4,000km of East African country in an old Ford Escort. The Kenyan car rally will see Banks navigate through treacherous terrain, lion country and searing heat. Let's just hope he's got a few spare wheels and very good insurance cover for his charity trek.
Minister gets tanked
Down at the House of Commons last week to hear our elected representatives debate the cost of motor insurance, I heard transport minister Mike Penning reveal that he has a driving licence to drive a tank. He's driven one on a motorway too, he added. Woe betide anybody who tries to obstruct the former grenadier guardsman's crusade to stop uninsured driving!
Time to breathe
It has been a stressful few weeks for Oxygen Insurance Brokers chairman Nigel Barton. Breaking up the company and selling its assets would take its strain on the best of us, but I hear that stress-busting Barton booked himself into a yoga retreat in Thailand the day after Oxygen announced the sale. I wonder what insurance plans he'll have upon his return.
Exhausting work
By all accounts Stephen Lathrope is settling in well as managing director of SSP's insurer division. But Stephen's first job was a world away from insurance technology - a vehicle body design trainee at Rover. With grand ideas in mind, Stephen found the reality of the job could be somewhat different. "I thought I was going to be a vehicle body design engineer, and I was responsible for testing the petrol flap on the Rover 800," he told to me. So if anyone out there has ever owned a Rover 800, you know where to direct your petrol flap-related feedback.
Freddie Starr ate my witchetty grubs!
Forgive me, but I do like to watch a bit of I'm a Celebrity, Get Me Out Of Here. And I hear recent entrant Freddie Starr arrived in the jungle later than expected as the ITV show's producers were forced to hold frantic last-minute talks with insurers to try to find cover for Starr, who had a heart bypass last year. In fact, Starr has already had to be rushed to hospital after eating a camel's toe, but is in good spirits now. I don't imagine he'll be attacking the rest of the bushtracker trials with such relish …
Board games
I popped into the party to mark the launch of Jelf's new London office in fashionable Clerkenwell last week. Founder and deputy chairman Chris Jelf, who is also a non-exec director at Bristol Rovers FC, revealed one of his fellow board members shares his keen interest in the beautiful game. Alex Rowe is a non-executive director and former chairman at Torquay United. The teams are due to meet on the pitch next in early March - things could get a tad tense at board meeting then, I suspect!
Whiplashed
I was at the King's Fund recently to chew the fat on whiplash when I spotted a nifty little pick-up on one of the stands. One of the sponsors, a company called Fault Wise, was handing out miniatures of vodka. After happily popping one in my briefcase, I did briefly pause to wonder if it was the best choice of free gift for a conference held at the UK's leading healthcare think-tank.
The ultimate takeaway
Those pesky metal thieves just keep coming up with more inventive ideas to get their hands on something worth stealing, and it's often the loss adjusters that first spot emerging trends from the claims that result. According to GAB Robins, one of the latest wheezes is to steal the industrial extractor fan units of Chinese and Indian restaurants, which apparently contain some very valuable metals, hamstringing the poor restaurant owners.