Director Ben Fletcher tells MASS Annual Conference that claimant lawyers must work with insurers to help combat insurance fraud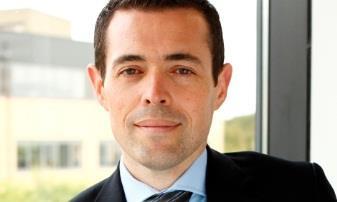 The Insurance Fraud Bureau (IFB) has called on claimant lawyers to join forces in the fight against insurance fraud and commit to increased collaboration with the insurance industry.
Speaking at the Motor Accident Solicitors Society (MASS) Annual Conference in Manchester, IFB director Ben Fletcher said he was open to working with claimant lawyers and asked them to commit to a data-sharing initiative.
"When you first start sharing data between companies, even within the same industry, there is this nervousness about how people are going to do that," he said. "But having got a tried and trusted method in place at the insurer level, there is certainly an appetite from the insurance industry to extend that in recognition that fraud is a problem that affects all of us, and the only way we are going to tackle that is by working together.
"There is a genuine desire to share data, but the key principle for me is that it has to be data-sharing and reciprocal, and there has to be mutual benefit for both sides."
Fletcher was taking part in a panel debate discussing the results of an exclusive Insurance Times fraud survey of claimant lawyers run in collaboration with MASS.
Responding to the survey, only 10% of claimant lawyers said the industry had improved at data sharing over the last three years (see below), while 86% said fraud fighting would improve if the industry worked closer together.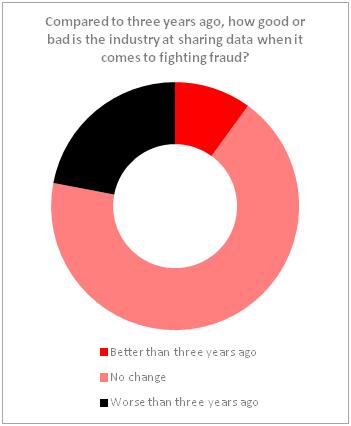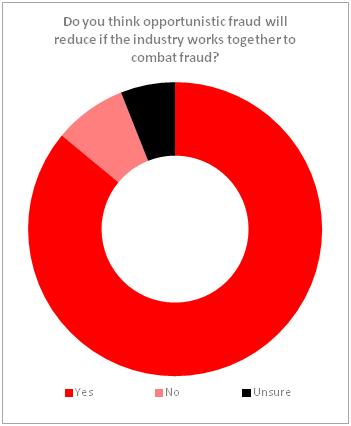 Carpenters Law partner and former MASS chair Donna Scully said she backed the move for greater data-sharing between insurers and claimant law firms.
"It is important that trust is built between [insurers and claimant law firms] and that we see fraud reduced," she said. "Our message is clear to fraudsters: You are ruining it for innocent people and we will do all we can to stop you."
Join the debate at our Insurance Times Fraud Forum on LinkedIn