Towergate believed to have pulled plug on deal following six months of negotiations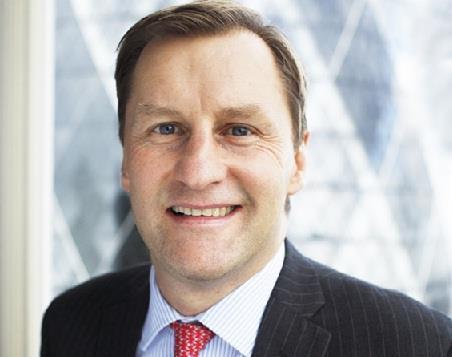 The battle lines were drawn between two of the UK's leading insurance businesses this week, following the collapse of the partnership between Aviva and Towergate-owned Broker Network.
Aviva told its brokers last Thursday that it had withdrawn from its special relationship with Broker Network to "simplify" the arrangement with its brokers. In a later statement, chief executive David McMillan pledged support to Broker Network brokers.
Towergate refused to comment on the record. However, sources close to the consolidator said that it had pulled the plug on the deal itself following collapsed negotiations over commissions.
Power battle
The row is reminiscent of the power battle that transformed the UK GI market in 2009, when Towergate, under the leadership of Peter Cullum and Andy Homer, led the consolidator in the fight against Aviva, which was attempting to cut sky-high commissions under Igal Mayer's leadership. The strategy wiped £1bn off Aviva's premium, and prefaced Mayer's departure, but cleaned up Aviva's book, paving the way for its return to profitability.
Broker Network members are now unable to place new business with Aviva through the network, though they still can if they have a separate agency with the insurer.
Individual brokers who continue to deal with Aviva will not be any worse off than they currently are"

David McMillan, Aviva
McMillan said: "Individual brokers who continue to deal with Aviva will not be any worse off than they currently are. We want to continue to grow with these brokers, we've got a strong local footprint, we've got good relationships with independent brokers.
"The only thing that's changing is the relationship with Towergate's network.
"The relationship is in a reasonably good place with Towergate. They continue to be one of our biggest trading partners. But we couldn't make this particular deal work."
McMillan declined to comment on how much Aviva paid to be on Broker Network's panel or what it would take for the insurer to rejoin the panel. He added that there had been six months of negotiations between Aviva and Towergate before the deal fell through.
Agreed to disagree
"There were several attempts made to get to an agreement, and at the end of the day we agreed to disagree," McMillan said. "Our philosophy is, we've got to try to commit to deals that have a strong chance of making money for our shareholders - end of story."
One source said: "It seems undignified to me that David McMillan is making this a big story. Towergate helped to see off Igal Mayer when he came in trying to push distributors about. If McMillan is trying to make a name for himself he should consider what impact his actions might have.
"No broker should assume that their commission levels with Aviva are safe. Towergate … will just move on, but do not underestimate [Towergate chief executive] Mark Hodges. The Aviva account with Towergate will shrink to nothing and AXA, Allianz and Ageas will be rubbing their hands with glee."
Arrogance
A second source said: "To be fair to Broker Network, Aviva don't really like networks at all, do they? They are anti-network, and Aviva takes a very arrogant view, which is: we don't need networks and we can develop relationships without networks.
"I have never felt the same arrogance from any other insurer in the market as I do about Aviva."
Purple Partnership managing director Les Brewin said: "I'm sure it must be disappointing for [Broker Network] to lose Aviva's support. As far as Purple's concerned, we enjoy strong support from our key partner insurers."
Aviva has told its brokers about the move and will be releasing further information in the next few weeks.
In an email seen by Insurance Times, Aviva stressed that it was completely "committed" to working with current Broker Network brokers.
McMillan has recorded two years of underwriting profits, with combined operating ratios of 97%.
Talking points …
● What is the future of broker networks? Some have suggested that networks could merge or even collapse in the future.
● How much of a blow is this for Broker Network? Aviva is the largest composite insurer, but the network has several other large insurers on its panel.
● What would it take for Aviva to rejoin the panel?
● Are other insurers looking to follow Aviva's example and leave network panels?