In this ongoing blog, former Aviva employee and start-up entrepreneur, Phoebe Hugh, tackles the challenges faced by insurance start-ups.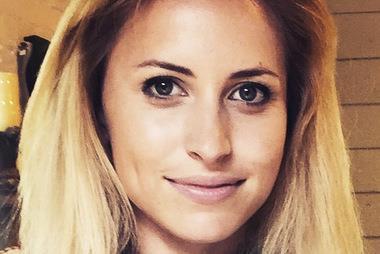 Insurance should be simple
People have a lot to say when it comes to their personal insurance. We spend thousands of pounds every year on it, but generally perceive it as a grudge purchase and rarely understand it properly. Last month my co-founder, Chris Wessels, and I started to meet with customers, and it became evident that the industry is in a worse state than we thought.
Most people don't know exactly which products they have, who their insurer is, or how much they pay. How is this possible? Usually when you spend well over £100 on something, you've researched every detail and are clear on your choice. When you're purchasing something as important as insurance, it's crucial to know these details, but this ordinary diligence seems to be ignored.
The early days of startup life
Stepping into the world of startups has been a steep learning curve, both personally and professionally. I joined the Entrepreneur First programme in September, mainly because I knew I was going to build an insurance startup, though I needed to find the right co-founder. A lot has changed and developed in the last two months, and all at rapid pace, and now we begin to build the minimum loveable product.
See the video below to hear Phoebe talk about how much things change in the life of a startup.
Validating the customer and the product
As the insurance market is so large, it was a challenge to pinpoint exactly which area to tackle first, so we decided to do something crazy: we asked customers what they wanted. During November we held a customer workshop filled with lively discussion, and sent out a survey which had hundreds of respondents who gave us detailed insights into how they manage and engage with their personal insurance today.
But it was the response to when we asked what people would change about insurance that really hit home. There was everything from having total customisation, to clarity on what's covered and what's not covered, to a desire for being frictionlessly moved around the market by a technology platform.
Starting from scratch
Our vision at Brolly is crystal clear. We need to revolutionise how customers perceive, understand and benefit from purchasing insurance, and we're starting by bringing everything into one place. November marked the time to build our minimum viable product.
We spent the first two weeks developing the first version of the Brolly App, and the following two weeks letting our Brolly Ambassadors (our early adopters) try it out. There was a lot of positive feedback, and we learned a lot too, all of which is being fed back into the next version we're building.
Our priority is making it seamless to create your insurance wallet with just a few taps on your mobile phone, where everything is accessible immediately from accessing documents, to contacting your insurer, to knowing how much you pay and what you are paying for in relation to others.
The future is limitless
Policy management forms the backbone of where Brolly can go next. We are on our way to becoming regulated by the FCA so that we can start helping customers buy new policies, and ensuring that they are only shown products that are suitable and relevant to them.
By managing all product holdings, Brolly has the holistic view of each individual and can start to provide actionable insights on missing or duplicate cover across their insurance portfolio, and then help them to bridge these gaps.
Finally we can focus on reducing the churn in the market which is largely driven by the understanding that you can get a better deal if you spend time looking around the market. By bringing value back to customers, we can help them make informed decisions that are not only based on price.
Brolly is launching soon
As Christmas approaches we have started to build the 'minimum loveable product' which we will release publicly to customers in the Apple App Store and Google Play Store in early 2016. You can sign up for early access to the Brolly App on our website, www.heybrolly.com, and we will let you know when it is available to download.
Phoebe Hugh is co-founder & CEO of insurance startup Brolly, www.heybrolly.com, co-founder of Ambition First, a talent organisation focused on diversity and inclusion www.ambitionfirst.com, and a former Aviva employee.