ID2016 special report launched ahead of landmark Insurance Times event in April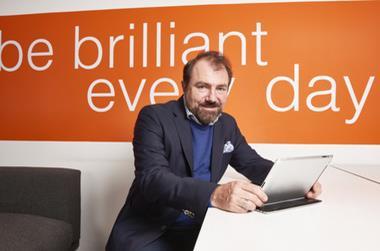 Insurance Times has released the 2016 Innovation and Disruption special report, including features on blockchain, the messaging generation and start-ups in insurance.
The report, released in anticipation of this year's Innovation and Disruption 2016 event in April, is available here and includes insight from former Virgin Galactic chief Will Whitehorn on how he thinks the insurance sector can innovate.
Innovation & Disruption 2016 is an inspirational conference for senior insurance professionals that brings together key thinkers from inside and outside insurance under the banner of 're-imagining general insurance for the customer'. See the full agenda for the day here.
Speaking at the event and featured in the report is former Virgin Galactic president, Will Whitehorn (pictured), known during his time at Virgin as Richard Branson's right-hand man, as well as Rolls Royce head of innovation Hardev Ubhi, and AXA UK & Ireland chief executive Amanda Blanc, among a host of other figureheads of corporate innovation. See the full list of speakers here.
The event takes place on 25 April 2016 at the spectacular Crystal in Royal Victoria Dock London, itself a global centrepiece for sustainability and development.
To find out more about this unique event and secure your place click here.