Biba 'astonished' at Osborne's second IPT rise; ABI says rise is 'disappointing'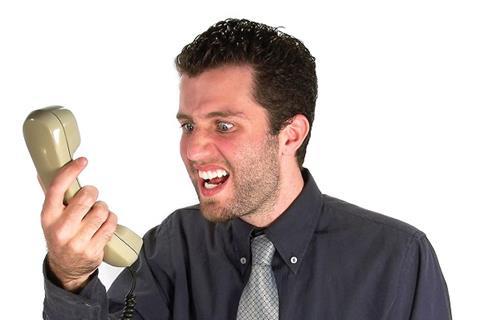 The insurance industry reacted angrily to Chancellor of the Exchequer George Osborne's announcement of a second rise in Insurance Premium Tax in only a few months.
Brokers industry body Biba said it was "astonished" at the move to increase IPT to 10% from 9.5% from 1 October. IPT was increased from only 6% on 1 November last year.
In his budget speech to parliament today, Osborne said the £700m raised by the increase would be devoted entirely to funding new flood defences. He said that increasing flood defence spending would not be affordable otherwise.
Some commentators had forecast that Osborne would increase IPT as high as 12.5% in today's budget.
"Biba is astonished that the Chancellor decided that a further increase in IPT is required to strengthen the nation's flood defences," said Biba chief executive Steve White.
"Today's announced increase in IPT means that, year on year, insurance buyers face an increase in tax of 66.6% since March 2015."
He said that while Biba supports the additional spending on flood defences, "We believe that this could have been funded by the projected £1.5bn annual funds paid to the exchequer as a result in the increase in IPT put in place only last November which puts an increased burden on policyholders many of whom are suffering from ongoing flood damage."
"A further increase in IPT is disappointing news," said ABI director general Huw Evans.
"Increased investment in flood defences is vital but should be part of core Government expenditure, not an afterthought paid for by raising taxes on people and businesses who do the responsible thing in protecting themselves through insurance," he said.
"We will be examining the detail closely to ensure the revenue raised is actually spent on new flood defence schemes."
AA president Edmund King said that using the additional tax revenue for flood defences is "helpful", but he added: "It simply replaces past spending cuts and, in effect, targeting motorists to pay for flood alleviation is robbing Peter to pay Paul."
Legal & General's managing director of partnerships Mark Holweger said: "Another increase in IPT so soon after the last rate hike will ultimately impact the customer."
He added that the insurance industry and the government have to work together to ensure that the tax rise doesn't dissuade people from taking out policies, "and the UK doesn't become a nation at risk of being under-protected."
LV= general insurance managing director John O'Roarke welcomed the fact the extra tax revenues would be used for flood defences, but he cautioned that this should not set a precedent, "that any future essential infrastructure spending on flood defences will not be paid for by further tax increases on responsible consumers."
Direct Line Group chief executive Paul Geddes said: "While a further increase in Insurance Premium Tax could be an additional increase to household finances, we are pleased that the Government has committed to use the spend on flood defences, as the storms at the end of 2015 were another reminder that more needs to be done in this area to protect the homes that are at a high risk of flooding."