Further tax increase would encourage clients to shop around more, says Hoskins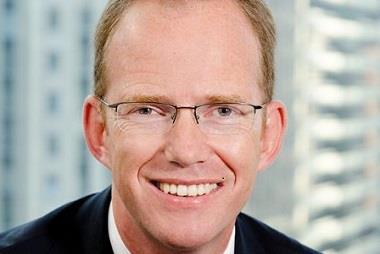 While a further increase in Insurance Premium Tax would hit consumers hard, its impact on Hastings Group would be broadly neutral, according to chief financial officer Richard Hoskins (pictured).
"From a consumer point of view, I don't think it would be a good thing to do," Hoskins told Insurance Times.
Chancellor of the Exchequer George Osborne is widely expected to announce another increase to IPT in tomorrow's Budget. IPT was raised to 9.5% from 6% in November in a move widely criticised by the insurance industry.
"As a company, I wouldn't say we'd benefit from any increase, but it doesn't disadvantage us," he said.
"We primarily distribute through price comparison websites and any increase in premiums tends to encourage people to shop around more. And they do that shopping around through PCWs.
Earlier, Hastings reported year to December operating profit up 19% to £126.1m from £105.7m in 2014.
Gross written premiums rose 27% to £614.9m from £483.4m, and the combined ratio rose to 91.3% from 88.7%.
The company said that, while rates were hardening, claims inflation was also rising.
"We make sure that our premium inflation runs ahead of our claims inflation," he said. "That's embedded in our underwriting discipline."
He said that while premiums saw a year-on-year growth of 9.6%, claims rose 4.5%.
"That 4.5% claims growth is at the low end of what our peers are talking about," he said.
He attributed the rise in claims costs to an increase in the frequency of accidents, due to a more buoyant economy and low petrol prices, and "to an increase in activity from claims management companies".
Hoskins welcomed the whiplash crackdown announced last November, which limited cash payouts for soft tissue damage and raised the small claims court threshold to £5,000 from £1,000.
But he added it will take time for the reforms to bear fruit.
"These claims management companies are quite sophisticated in terms of how they operate and how they adapt to challenges to their business model," he said.
"We make sure we're very vigilant in only paying those claims that are genuine claims. We have a very strong focus around counter-fraud activity and detection."