Gross written premiums rise 27% while COR rises to 91.3% from 88.7%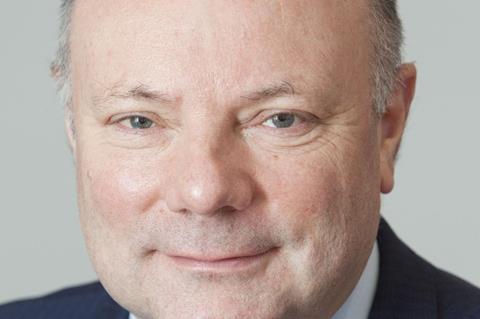 Hastings Group reported year to December operating profit up 19% to £126.1m from £105.7m in 2014.
Gross written premiums rose 27% to £614.9m from £483.4m, and the combined ratio rose to 91.3% from 88.7%.
Net revenue rose 20% to £481.0m from £400.9m and group operating profit was up 19% to £126.1m from £105.7m a year earlier.
The insurer reported continued increase in customer policies and market share, with live policies up 19% to 2.04 million and market share of UK private car increasing to 5.8% from 5.1%
The group's calendar year loss ratio of 75.4% was at the low end of the group's 75% to 79% target range, though it was up from 2014's 72.4%.
Hastings said it is in a strong financial position, with Solvency I coverage of 373%, up from 268% a year earlier, and Solvency II coverage of 156%.
"Our agile, data-driven model has continued to deliver strong profitable growth," said chief executive Gary Hoffman (pictured).
"Our business goes from strength to strength. Our unique approach has attracted over 2 million live customers, helped us to grow our market share in UK private car to 5.8% and to increase home policies by 87% and telematics policies by 58% in the year," he said.
"Looking ahead into 2016, the pricing cycle has undoubtedly turned. With further rate rises likely to encourage consumers to shop around through price comparison websites, our business model is well positioned to take advantage of this trend,"Hoffman said.
"Whilst claims inflation remains an issue for the sector, we're confident that we have initiatives in place to mitigate the effect for our customers and with growing regulatory pressure on claims management firms, both the industry and consumers look set to benefit from this tougher stance."
He said the group's performance and its flotation on the stock market in October "has helped us to further strengthen our solvency position and to reduce leverage to 2.1x".
He said the group has invested in the future of the business through the roll-out of the Guidewire system and the new site in Leicester.
Underwriting net revenue rose 23% to £307.6m from £251.1m as the market hardened.
The year saw a rise in claims inflation driven by the re-emergence of claims farming and continued increases in the incidence of soft tissue claims.
The retail business saw net revenue up 19% to £243.6m from £205.5m as a result of price comparison website growth driven by market wide price rises and subsequent increased customer shopping activity.