Current flood mitigation system 'simply isn't working', says Harris Balcombe director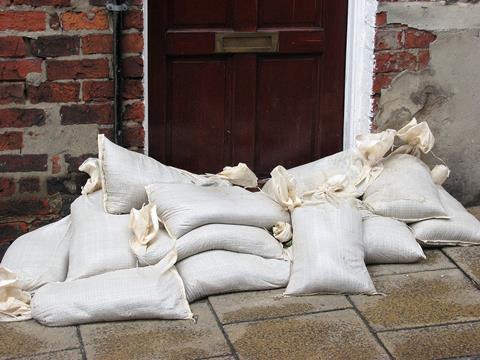 The £700m of flood defence spending pledged by chancellor George Osborne in his Budget yesterday, could be "too little, too late", according to loss assessor Harris Balcombe director Alex Balcombe.
He also said an entirely new approach to flood mitigation is needed in Britain, and suggested adopting a US-style system along the lines of the Federal Emergency Management Agency (FEMA).
Osborne revealed in yesterday's Budget that the government would spend an extra £700m on flood defences by 2020/2021, funded by a 0.5 point rise in insurance premium tax.
Balcombe said: "We welcome the additional and much needed investment in flood defences, but we also question if it is too little and too late."
Balcombe quotes statistics from KPMG, saying that the economic impact of flooding will reach £5.8bn this year. He said the figure showed "that greater investment in flood defences is needed and an entirely new approach to flood mitigation."
He added: "Current levels of investment in flood defences aren't enough and the system simply isn't working."
He suggested that Britain mirrors what the US has done with FEMA, which co-ordinates US government agencies, planners and the insurance industry when responding to disasters. It also funds rebuilding efforts and offers relief funds for infrastructure,
Balcombe said FEMA also helps businesses and homeowners cope with catastrophes by providing pre-disaster mitigation grants.
He added: "With the flooding in Britain becoming more intense each year, greater sustainable investment is needed to mitigate flood risks.
"A more robust infrastructure is needed and we hope government takes note and reconsiders
the whole approach to flood mitigation. It is an issue that isn't going away."