Extra revenue ringfenced to fund flood defences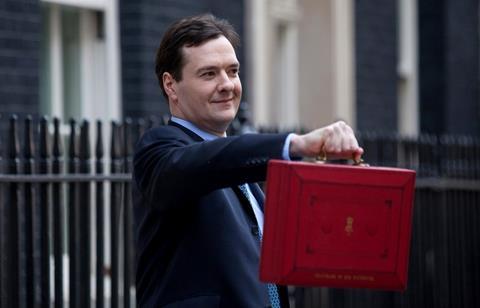 Chancellor of the Exchequer George Osborne announced a further rise in Insurance Premium Tax to 10% on 1 October from its current rate of 9.5%.
In his budget speech to parliament, Osborne said the £700m in total raised by the increase in the current parliament would be devoted entirely to funding new flood defences.
"I am going to increase the standard rate of insurance premium tax by just half a percent and commit all the extra money we raise to flood defence spending. That is a £700m boost to our resilience and flood defences," Osborne said.
He added that increasing flood defence spending would not be affordable otherwise.
Among other measures to boost finances for small businesses, Osborne announced a reduction in Corporation Tax to 17% by 2020. That follows a cut to 18% he announced last year.
He also announced reforms to business rates that will take many smaller businesses out of local rate taxation altogether, and a reduction in stamp duty chargs on commercial property transactions.
IPT was raised to 9.5% from 6% last November. Some commentators had forecast that Osborne would increase IPT as high as 12.5% in today's budget.