Industry calls for simplicity when insuring driverless cars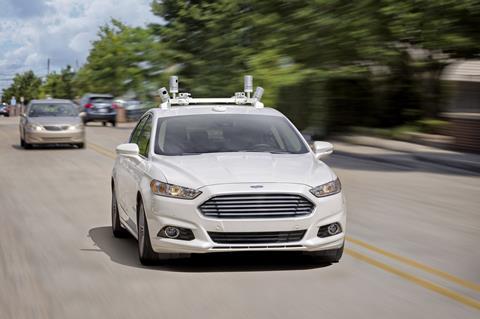 Driverless cars should be covered by a single insurance policy in the same way that conventional cars are today, the ABI and Biba have said.
Currently the driver, rather than the vehicle, is insured. There have been suggestions that drivers should have to buy a separate product liability policy for when they use automated driving modes.
But in a joint response to the government's consultation on driverless cars, the ABI and crash test firm Thatcham Research said a separate product liability policy "would be too complicated and risk leaving road accident victims without enough cover".
The ABI and Thatcham have said drivers should continue to buy a single motor insurance policy to cover both manual and automated driving.
Biba agreed in its own response to the consultation, saying "a single seamless motor insurance policy should be developed that will provide indemnity for risks that will include failure of the autonomous vehicle however caused, including by cyber-attack."
Both the ABI and Biba also called for drivers to have rights to reclaim costs from motor manufacturers, software companies and other parties in cases where the technology was found to be at fault.
Data was also a key concern for both trade bodies in their consultation responses.
Biba said: "it will be essential for customers and their insurance brokers to have immediate and unrestricted access to all data from the autonomous vehicle manufacturer and that the data be provided in a standard, clear, accessible format. "
The ABI said that "good procedures" for collecting and sharing data needed to be agreed so that people involved in accidents can get help and compensation as soon as possible.
It added: "The UK Government is currently involved in international negotiations related to this at a UN level."