Driverless buses would not work in the UK, says Digital Realty's Green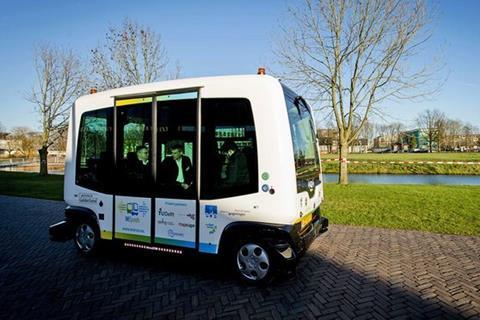 Two driverless buses have been rolled out on the public roads of Helsinki in Finlans, in one of the first trials of its kind.
The buses are capable of carrying up to 12 people and will freely roam the roads in a month-long trial.
Associate marketing director Dale Green from Digital Realty has praised the pilot, but said that driverless vehicles could "fall at the first hurdle" in the UK.
Digital Realty is a company involved in data centre acquisition, ownership, development and operation. A data centre is a facility that houses information technology (IT) systems.
Green said the success of the pilot will depend on Helsinki's connectivity infrastructure and how well it has reinvented its roads to cope with the data the buses will produce.
He said: "In the UK, we face serious issues with Wi-Fi and impermeable connectivity, to the point driverless vehicles could fall at the first hurdle.
"It will be interesting to see how the city's connectivity foundations cope with handling the vast amounts of data that self-driving buses will generate.
"If Helsinki has reinvented its roads by installing sensors and edge compute technology with small, local data centers that are in close proximity to the buses, the trial is more likely to be a successful one."