Companies unveil plans for first autonomous taxi service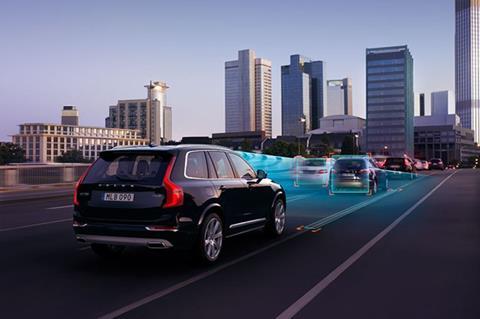 Uber and Volvo will begin testing the world's first autonomous taxi fleet in the next few weeks, according to the Financial Times.
The programme puts it ahead of Google and Ford in the race to provide self-driving car services, the newspaper said.
Taxi firm Uber and Swedish carmaker Volvo are jointly investing $300m to develop a new self-driving car, a version of the Volvo XC90.
Uber customers in Pittsburgh, USA, will soon be able to hail the first autonomous test vehicles via their mobile phones. During the trial drivers will remain behind the wheel, just in case, and the trips will be free for passengers.
"We see this as the first step in a long-term industrial partnership," Volvo chief executive Hakan Samuelsson told the FT.
Volvo had already announced a pilot plan for driverless cars in London in 2017.