The ABI defends driverless technology after fatal test crash in the USA
The ABI has defended autonomous vehicle technology after a driverless Uber car killed a pedestrian in Arizona last night.
The woman, 49-year-old Elaine Herzberg, was walking her bike across the road at around 10 pm when she was hit.
While police have said the crash is not likely to be the fault of either the car or the Uber "driver" who was in the car at the time, Uber has halted testing of its driverless system in all four of its North American locations.
This is the first known pedestrian death involving a fully autonomous vehicle.
Today, the ABI has defended driverless technology, pointing out that it is still in the early stages of testing.
A spokesman for the ABI said: "This technology is of course in the development stage and lessons will be learned as we move forward. And the fact remains that most vehicle crashes are down to human error anyway; so, as this technology develops, all will be done to make it as safe as possible."
According to the 2013 Reported Road Casualties report, There are over 1,700 fatalities and 180,000 other injuries resulting from motor accidents in the UK a year and an estimated 90% of these are due to human error.
The UK government has previously said it wants driverless cars on the road by 2021.
Since the news of the crash broke, law firm Clyde & Co has reacted, claiming an accident like this is "not unanticipated".
Partner at Clyde & Co, Nigel Brook (pictured) said: "Insurers and the firms developing autonomous vehicles will be keen to understand the full implications of this accident as more details emerge. However, the reality is that the development of this technology will continue apace. An event like this, while tragic, is not unanticipated."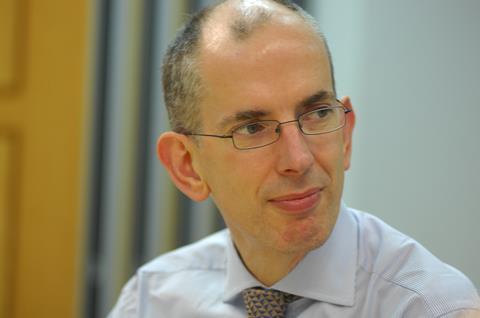 Brook then questioned the technology's reliability.
"A safety driver was present in the Uber vehicle but seemingly couldn't prevent this accident," he said. "This highlights a key question surrounding so-called Level 2 or Level 3 autonomy – partial or conditional automation. If the system hands back control to the human driver at short notice, how readily can they react? This isn't so much about the technology; it's about how quickly someone can re-engage with their surroundings and avoid any potential hazards."
He concluded by saying that the investigation will continue to bring up new information.
"One of the key benefits of self-driving vehicles is that they collect and store masses of data. Investigators will be able to interrogate the vehicle to understand what happened and why the collision occurred. Ultimately, this trove of data will improve safety and help detect fraudulent insurance claims, which will benefit every motorist.
"Let's be clear: no one has claimed these vehicles are accident-proof. What we do know is that ultimately they should be considerably safer than human drivers."