Insurers sign letter to government promising to pass on full savings in lower motor premiums
Insurers have pledged once more to pass on all whiplash savings to motorists through lower insurance premiums.
Following today's announcement of the Civil Liability Bill, bosses from 26 insurance companies representing the vast majority of the UK motor and liability market have written to the Lord Chancellor, David Gauke, setting out their commitment to pass cost benefits on to customers.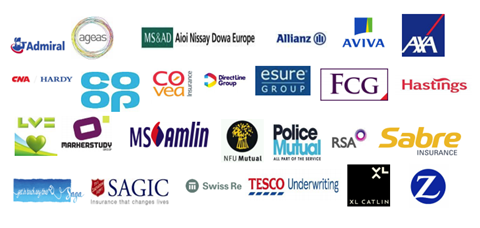 The firms that signed the letter
The signatories represent 86% of the motor and liability market written by ABI members.
"In the UK's fiercely competitive insurance market, each individual insurer will continue to make their own independent decisions on pricing in order to remain competitive. Indeed, such independent decision-making is a requirement of applicable competition law," the letter states.
"However, the signatories to this letter today publicly commit to passing on to customers cost benefits arising from Government action to tackle the extent of exaggerated low value personal injury claims and reform to the personal injury discount rate."
Gauke announced this morning that the government would introduce the new bill to the house of Lords later today.
Gauke estimated this morning that savings of up to £35 could be passed on to motorists through lower premiums.
The bill would increase the small claims limit from £1,000 to £5,000, so that legal costs cannot be claimed. It also covers revisions to the way the Ogden discount rate for long term injuries is calculated.
Motor premiums are at a record level, the insurers tell Gauke in the letter.
"We wish to see premiums return to a more affordable level, supporting millions of motorists and small business owners," they said.