Almost half of the adult population are estimated to have received at least one incorrect letter
Insurers sent more than 80 million letters to incorrect addresses last year, according to research from EDM Group.
Almost have of the UK adult population (46%), or 21 million people, are estimated to have received one or more letters from an insurance company addressed to someone who did not live at the address (see below).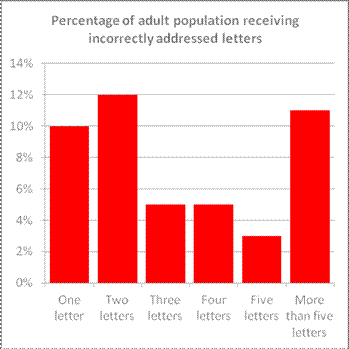 EDM Group head of insurance sector Craig Campbell said: "People move around so much it can be difficult for insurers to keep a track of where their customers are – especially if they forget to tell them that they have moved. However, the more information insurers can digitise, and the greater use of electronic data, should help address this problem."
The research was carried out by Consumer Intelligence, which interviewed 2,106 people in January this year.