He has also worked at Startupbootcamp as a mentor and is a legal advisor for Insurtech UK
Insurtech expert Nick Pester is leaving Capital Law to join pay-as-you go disruptor Zego.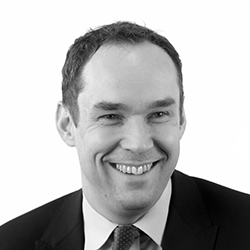 Nick Pester thanked Capital Law
Pester will join Zego on November 11. He will take up the role of general counsel.
Zego is a fast-growing firm that now insures a third of the UK's delivery market, partnering with Deliveroo, Uber Eats and Just East.
Zego is a client of Capital Law.
It won a major round of funding in June as it continues to wow insurtech investors.
Pester, writing to colleagues, praises Capital Law and his time there.
Pester said: "I'm very grateful for my two and a half years at Capital – I've loved every minute I've worked here, and all of you have played a big part in that.
"I hugely appreciate all the support that you've given me and the wider practice, and I've been very lucky to have met so many awesome people in the space, many of whom are now friends.
"But as much as I'll miss working with you, I'm confident that the team here will continue to cater for your needs with the same level of service (and fun) long after I'm gone."
Subscribers read more
MGA's feel the squeeze as capacity constricts