'We are seeing a real hunger from insurance providers,' says senior director of product management
Tom Lawrie-Fussey, senior director of UK product management for LexisNexis Risk Solutions, speaks to Insurance Times about motor premiums and the ways risk assesment has changed since the pandemic.
This is a tough time for the motor insurance sector, but is this creating a shift in the level of data enrichment being used by the market?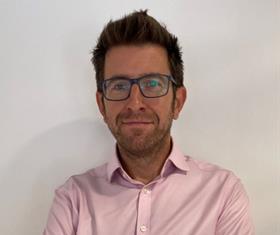 Car insurance costs have risen by 43.1% in the past year, according to data from the Office of National Statistics, and motor insurance providers have been grappling with a 14% year-on-year rise in payouts based on the ABI's premium tracker in June – the highest quarterly rise ever recorded.
As EY recently confirmed, a sharp rise in the cost of second-hand cars, as well as parts and labour, have slashed margins. Consequently, at LexisNexis Risk Solutions, we are seeing a real hunger from insurance providers for more granular data on the history of the vehicle, as well as how it is equipped from a safety perspective with advanced driver assistance system (ADAS) features.
The insights available for risk assessment on the drivers of a vehicle have come on by leaps and bounds in the last few years, thanks in large part to the data the market now shares on policy history, shopping history, NCD (no claims discount) and claims.
The next big focus for data enrichment in motor insurance must be the vehicle itself.
How much has risk changed in motor insurance since the pandemic and during the cost of living crisis?
Risk has changed in a number of quite fundamental ways. There are changing attitudes to car ownership driven by the need to save money and by the fact that people are working from home more and using their car less. For example, we know that over 50% of motorists are holding onto old cars for longer.
In fact, the average age of a vehicle is now just over nine years old and almost a quarter of vehicles have over 100,000 miles on the clock. At the other end of the spectrum, eight in 10 new cars now come fitted with some form of ADAS, which are safer to drive but more costly to repair.
With this general trend for older vehicles being kept on the road for longer, vehicle maintenance now needs to be more actively considered with regards to how that might impact risk. Research suggests that 9m people have driven their car without an MOT in the past year. Also, servicing has taken a back seat during the cost of living crisis, according to data from the Motor Ombudsman Service. There seems little doubt that older vehicles could now pose a bigger risk, yet at the same time, there have been record rises in used car values.
For an insurance provider, it has become increasingly important to know both how a vehicle was equipped when it rolled off the production line and the back story of that vehicle in terms of ownership history, mileage and maintenance. All of these factors not only affect the risk but also the value – after all, two vehicles of the same make and model could have completely different histories.
How can insurers find an answer to the diverging trends of newer cars getting safer as other become older?
The market already benefits from vehicle identification number (VIN) level data insights related to the presence and performance of ADAS on specific vehicles. Vehicle-centric data for insurance is now evolving to offer more detailed and accurate information on exactly how a vehicle has been used and looked after from the day it rolled off the production line. It could help insurance providers to predict claims and the cost of repair with more accuracy, as well as improving the overall customer journey.
This is why a single source of accurate, real-time information on a vehicle's status, value and history, including how well it's been maintained, has been developed by LexisNexis Risk Solutions – and LexisNexis Vehicle Insights is now being tested in earnest by a growing number of UK motor insurance providers.
Ultimately, data enrichment can now be used to build a picture of the individual, the insured vehicle and the true history of the vehicle – all in combination with a deeper understanding of the safety features available on the vehicle. That's a big step forward for the market at a time when a deeper view of risk is so urgently needed.
Is there a link between how well a person maintains their car and the risk of a claim?
A valid MOT – for those vehicles that require it – is an essential part of car ownership in order to maintain road safety. If a vehicle fails its MOT or has an MOT advisory, this detail offers a good indication of how well the vehicle has been maintained and its road-worthiness.
Some advisory items are less serious than others, but it's also worth noting that some advisories related to critical safety parts, such as tyres and brake pads, are often overlooked by customers. Insurance providers can now access a risk score based on that information, so that they can make their own judgement.
This score should of course not be looked at isolation. Instead, insurance providers can view it alongside additional, vehicle-centric data, as well as data on the individual in order to gain a more complete view of the risk.
Undervaluing cars at claim has been a key point of contention, according to the Financial Ombudsman Service. How could insurers tackle this problem?
Many of the complaints around vehicle market valuations stem from the condition of the vehicle in question, or its mileage at the time of claim. The latest advances in vehicle-centric data can confirm accurate valuations in a way that gives the customer transparency and supports a smoother claims experience using deep learning from real-time advertised sales data.
Access to reliable, accurate and unbiased vehicle-centric data, including valuations data injected directly into the quote and claims process, can help make customers feel that they've been treated fairly, which can support more accurate pricing, result in fewer complaints at claim and a reduction of the claims lifecycle costs.
Tracking vehicle values in a book of business is also now possible with the vehicle centric data now available to the market. We're just scratching the surface of what's feasible with the deep level of vehicle and policy data LexisNexis Risk Solutions can now offer insurance providers.

Savan Shah is head of research at Insurance Times, working here for nearly 8 years. With a masters in data sciences and having worked in a variety of industries, Savan brings a wealth of research expertise and passion to the role.

With a particular focus on research in etrading, MGAs, digital transformation and commercial and personal lines insurance, he has been instrumental in the development of the Insurance Times 5-star ratings reports, data insight books, webinars and more.
View full Profile