As whiplash claims rise while accident figures fall, the first part of our investigation looks at the medical angle of exaggerated personal injury claims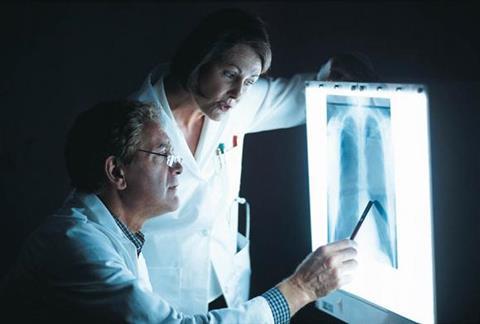 For GP Douglas Salmon, the whiplash debate got personal earlier this year. A patient walked into his inner-city Birmingham practice claiming that he had suffered whiplash injuries to his neck following a road accident.
"He was trying to tell me that he had a severe disability. But his account was so floridly at variance with his obvious wellbeing as to be blatantly dishonest."
It's not unusual for a GP to be confronted with bogus or exaggerated injuries. According to a survey carried out by LV= two years ago, nearly all GPs reported that they had seen a patient who they thought was making up or exaggerating an injury, with whiplash cited the most frequently.
But when Salmon refused to accept his patient's symptoms, the situation turned ugly. "He became quite stroppy and I felt was very threatening."
The patient's behaviour prompted Salmon to remove him from his patient list, which in turn led the former patient to report his erstwhile GP to the Parliamentary and Health Service Ombudsman – one rung down on the disciplinary ladder from the General Medical Council.
For Salmon, never before the subject of a serious complaint in more than 20 years of medical practice, the experience was a very stressful one. "Complaints are a part of the job, but this was intimidating."
The referral hung over Salmon's head for six months before he received a letter in August from the ombudsman, informing him that the case had been abandoned due to the patient slipping out of contact.
Salmon, who has spoken exclusively to Insurance Times about his ordeal, was one GP willing to risk his career rather than acquiesce in the ever-more common practice of allowing any crash victim to cry whiplash. Not all doctors are so conscientious.
Whiplash claims climb
As the House of Commons prepares to debate ex-justice secretary Jack Straw's bill to ban referral fees next week, in the first part of a three-part investigation into the underbelly of the compensation culture, Insurance Times examines the contribution of the medical profession to the rising tide of whiplash claims.
Figures obtained by Insurance Times from the Department for Work and Pensions' compensation recovery unit show that the explosion of whiplash claims continues unchecked.
The figures for 2010/11 reveal that there were 571,111 reported cases of whiplash, up from 518,563 in the previous year (see chart 1).
This means that the total number of whiplash claims has increased by one-third since the oft-quoted figure of 432,000 cited in the ABI's 2009 report on the issue.
This increase is backed up by the experience of individual motor insurers. Zurich saw a 12% increase in bodily injury claims between 2008 and 2009, the bulk of which are likely to have been for whiplash.
But, while whiplash claims have been on the rise, the accidents that cause them have continued to fall. The Department for Transport's statistics show that, between 2007 and 2010, the number of road accidents notified to the police dropped from 247,780 to 208,648 (see chart 1).
Vehicles are also a lot safer than they used to be. When assessing vehicles' likelihood of reducing the risk of whiplash, the Thatcham Institute now rates 51% of all models as 'good' compared with 16% in 2005.
Thatcham chief executive Peter Shaw says that vehicle upgrades have been credited with a reduction in the number of whiplash claims in Germany. "However, in the UK, claims are going up despite having the same upgrades," he says.
Salmon agrees with the insurance industry that the rapid growth in whiplash cases is driven by the financial inducements dangled by 'no win, no fee' lawyers and claims management companies.
His practice is located in Aston, one of the poorest neighbourhoods in Birmingham, the city judged by the Insurance Fraud Bureau to be the 'crash for cash' capital of the UK.
"This is a very depressed area," Salmon says. "If you offer somebody here the possibility of thousands of pounds, that's a vast sum of money."
Solicitors C2C director John Spencer warns that the rising tide of scepticism about whiplash should not obscure the fact that in some cases it does take place. Thatcham Institute research indicates that about 25% of all whiplash injuries are genuine.
Medical pressures
The problem for GPs is that there is no objective test for whiplash, which is a soft tissue injury. "You have to rely on what your patient tells you," says Salmon, who adds that most of his fellow GPs offer patients the benefit of the doubt. "Doctors' training is to help people, not harass them."
GPs face additional pressures from the lack of time they have to carry out what are often complicated diagnoses. The average length of time for a consultation in a GP surgery is eight minutes.
Allianz Commercial technical claims manager Bob Rabbitts says that rushed consultations, added to patients being seen too soon after an accident has taken place, lead to exaggerated estimates of the time needed for recovery, which drives up the subsequent claim for pain and discomfort.
"A majority of patients make a full natural recovery from whiplash, but the sheer amount of work being rushed through means that GPs are giving the benefit of the doubt and will often give a prognosis of six to nine months [for recovery]."
A prognosis of six to nine months' recovery time instead of three months can add £500-£750 onto the cost of a claim, Rabbitts estimates, which works out at £10m extra claims costs for Allianz per annum. The answer to the problem, he believes, is an "independent and auditable" procedure for assessing whiplash injuries.
In Germany, anybody involved in an accident where the car is travelling at a speed of under 8 kph would not be entitled to make a claim for whiplash injuries. Salmon argues that one way of nipping the problem in the bud would be to make fabricating illness an offence.
Clearly bruised by his recent experience, he suggests he would be less likely to adopt such a robust posture again. "Sometimes it's better to suspend your critical faculties," he says. But he remains convinced that such claims are "absolute poison" to the doctor-patient relationship.
"The tragic thing is that it damages our relationship with our patients. Our relationships are based on trust.
"The insurance industry is run by reputable people trying to do the right thing. It's frustrating, like in the health service when people try to abuse that."
TAKING A CUT
The explosion in personal injury claims has prompted the development of a new phenomenon: the medico-legal agency, which handles examinations for law firms and claims management companies.
Sometimes these agencies will book hotel rooms off motorways where they will see patients round the clock. The agencies employ so-called 'independent doctors', who they will pay a proportion of the £195 fee that the agency is able to charge under the fixed-cost scale for such examinations.
Meeting demand
Allianz Commercial technical claims manager Bob Rabbitts says the agencies have developed in response to demands from claimants' representatives, which GPs have been unable to meet.
However, law firm Weightmans' head of policy, Kate Lotts, has concerns about the perceived impartiality of those doctors who generate a large slice of, and in some cases all of their income, from examinations of claimants.
"If they are writing reports that are unsupportive of the claimant, there are risks that they might not be as willing to get them to write a report in the future."