Opening up legal market to insurers and other non-law firms also hiking competition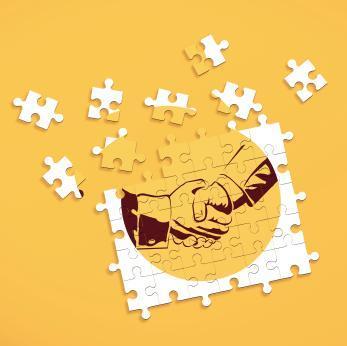 The impact of the Jackson reforms is driving legal sector mergers to a new high since the recession.
Mergers between law firms jumped to 234 in 2012, up from 220 in 2011 – and 60% higher than the number of mergers four years ago.
The rush to consolidate is a bid to cut costs and protect margins, according to accountancy firm Wilkins Kennedy.
It said that this year's dramatic reduction in the budget for Legal Aid work and the Jackson Reforms, which makes no-win, no-fee arrangements far less attractive, are key factors behind mergers between many mid-tier and smaller law firms.

In addition, opening up parts of the legal market to non-law firms using alternative business structures, in last year's Legal Services Act, has led to to increased competition.
Wilkins Kennedy partner Tommy White said: "It's not surprising to see that the number of law firms merging remains high, because the financial pressures they are facing have not gone away.
"Cuts in the number of no-win, no-fee cases caused by the Jackson reforms and the complete withdrawal of Legal Aid from some types of cases are being felt keenly by local and regional firms.
"Many firms – large and small – see mergers as an alternative option if they are to succeed in this new environment. They need to keep costs down by ensuring their operations are as lean and efficient as possible in order to fight off increasing competition."