But broker's other executive directors enjoyed double-digit pay rises after good year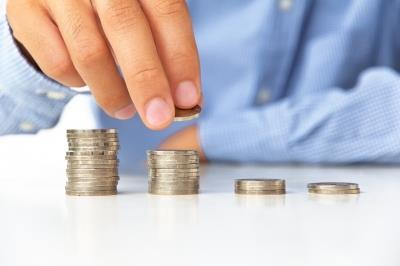 Jelf founder and deputy chairman Chris Jelf's total pay fell 26% in 2014 despite a 10.5% increase in his basic salary, according to the broker's annual report.
But Jelf's other three executive directors – group chief executive Alex Alway, insurance chief executive Phil Barton and finance and operations director John Harding – all enjoyed large rises in total pay during the year.
A 26% drop
Chris Jelf's total pay package, excluding pension payments, was £363,000 in the year to 31 September 2014, down 26% on the £489,000 he earned in 2013.
The main reason was a 55% fall in his performance-related pay to £118,000 in 2014, from £265,000 the previous year.
The annual report said Chris Jelf's performance-related remuneration includes pay from sales related activity.
Chris Jelf's basic salary increased by 10.5% to £210,000 from £190,000.
Rises elsewhere
Jelf's other executive directors all enjoyed pay rises. Alex Alway's total pay package excluding pension increased by 63% to £449,000 from £275,000. Phil Barton's total pay increased 31% to £281,000 from £213,000. And John Harding's increased by 46% to £267,000 from £183,000.
The increases were mainly driven by performance related pay. None of the three received any performance-related pay in 2013, but Alway, Barton and Harding received £168,000, £60,000 and £80,000 respectively in 2014.
All three also received increases in their basic salary.
The pay rises folow a good year at Jelf. The AIM-listed broking group's profit before tax increased 81% to £7.4m in the year to 30 September 2014, and revenue was up 8.4% to £82.6m.
Non-executives
Jelf's non-executive directors' pay remained static in 2014. The company's newest non-executive director, former Allianz UK commercial general manager Chris Hanks, who joined the company in May 2014, was paid £17,000 during the year.
Join the debate at our Insurance Times Regulation Forum on LinkedIn