Jelf Insurance Brokers boss Phil Barton (pictured) says deal will make it a 'Northern powerhouse'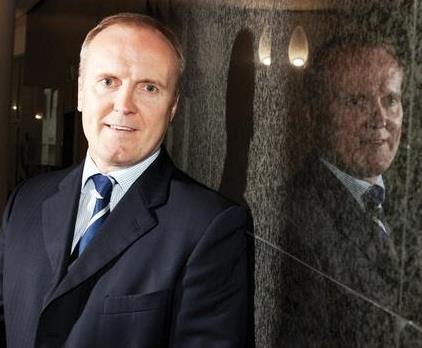 Jelf today declared itself a "Northern powerhouse" after it bought rival broker Beaumonts for £10.1m.
Of this, Beamonts' owners will spend £1.75m of Jelf shares. All Beaumonts management including managing director Simon Bland will continue to work from existing offices.
Jelf has also agreed to make extra payments of up to £8.28m if the business meets increased profit targets.
The deal was funded by a new £25m loan facility with Barclays.
The deal means Jelf is now one of the most powerful players in the North.
Beaumonts reported £6.9m revenue and adjusted earnings before interest, tax depreciation and amortisation (EBITDA) of £1.4m last year, meaning Jelf has paid 7.2 times EBITDA.
Beaumonts has 105 staff across four locations in Bradford, Horsforth, Doncaster and Shrewsbury. Jelf has offices in Hull, York, central Leeds and Manchester.
As well as funding the acquisition, the loan facility will be used to repay £13.7m of existing debt. The three-year facility is at a margin of 2.1% as compared to a margin of 2.3% in the facility it replaces.
Jelf Insurance Brokers chief executive Phil Barton said: "Together Jelf, The Insurance Partnership and Beaumonts have created a new Northern powerhouse stretching from Manchester to Hull.
"Jelf's vision is to become the leading insurance broker in the UK, committed to delivering the highest levels of customer service to clients in the local communities in which we work."
Group boss Alex Alway said: "This acquisition brings together two high quality chartered insurance brokers who have the same goals – to deliver excellent client service and technical advice.
"We look forward to the working together and to the many opportunities this partnership will provide for both clients and employees."
Bland said: "Jelf is the ideal partner for us. We were not looking to sell our business, but once we started talking the advantages were just overwhelming.
"We share the same focus on excellent client service and high professional standards. Jelf will enable us to provide our clients with an exceptional range of products and services, while at the same time giving our staff additional opportunities for career development."