New retail and wholesale managing directors appointed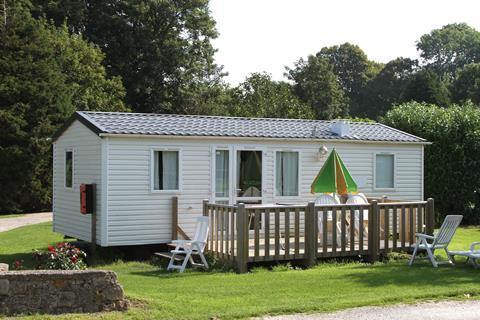 JLT managing general agency Thistle has unveiled a raft of appointments to replace the team poached by Arthur J Gallagher earlier in the year.
Retail managing director Gareth Birch and six others who worked on Thistle's specialist caravan insurance business, Compass, resigned in June.
As well as leading Compass, Birch was managing director of Thistle's retail business, which has around 450,000 direct clients.
Now Thistle has hired Amanda Walton as retail managing director and Dave Sheath as Compass managing director.
Walton, who will join next Spring, was previously interim chief executive at Towergate's direct business while Sheath was managing director of Towergate Bakers and Towergate Holiday Caravans.
Joining Sheath are Ed Cross as retail underwriting director of Thistle and Compass, business development manager Graeme Hamilton and regional and key account manager Gareth Thomas.
Cross was most recently underwriting director at Towergate Bakers and Thomas sales manager of Towergate's caravan and parks team. Hamilton recently sold his own leisure insurance specialist business and was previously a director of Thistle's Compass business.
Thistle has restructured its team and made internal appointments to fill the remainder of the vacancies.
Retention
Thistle chief executive Paul Matthews said : "These appointments underline Thistle's ability to attract some of the best people in the industry and demonstrates our commitment to Compass and maintaining its recognised position as market leader in its specialty area.
"The four new hires have been involved in that sector for a combined 100 years. Most were either at JLT or Bakers of Cheltenham, which Towergate bought. Bakers of Cheltenham was the renowned business of that sector and they've all through that journey and developed the proposition into a modern electronic trading position."
Thistle had retained 85% of its book since the old team began working for Gallagher in August, Matthews told Insurance Times.
"Around 70% of the book is due for renewal between August and December and a big chunk renewed with us," he added.
Renewing clients included a big scheme with the British Holiday & Home Parks Association, which Matthews said Gallagher had approached.
"One of the comforts we've taken is they've been serviced by not individuals but by JLT. It's a scheme we joined together on many years ago, and have paid out a lot of claims. That's not down to people, but it's down to the quality of the service," Matthews said.
Around a quarter of Thistle's 450,000 direct customers are caravan or mobile home owners serviced through the Compass business, he added.
Compass accounts for around 20% of Thistle's total £160m annual premiums and 20% of its revenues.
Matthews added that Catlin, the lead insurer on the Compass scheme, had "stuck with JLT too".
Speaking after Gallagher had hired the team from JLT, then Gallagher Insurance Solutions managing director Des O'Connor said the new team would set up a new leisure division to broaden Gallagher's direct insurance range to cover caravans and residential park homes before moving into hotels, gyms, restaurants and cafes.
Wholesale
Thistle has also hired Elite Insurance director Matt Gifford as managing director of its wholesale business, which specialises in trade liability insurance distributed through its own IT platform to 1,500 brokers.
Gifford will join early next year and replaces Paul Drake, who joined Bluefin as head of underwriting in May.