Thistle revenues fall but profit improves by 12.5%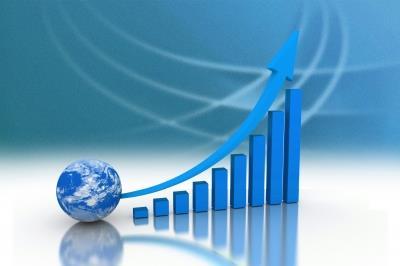 Broking group Jardine Lloyd Thompson (JLT) made a profit before tax of £159.7m in 2014, up 3% on the £154.6m it reported in 2013.
Total revenues increased 13% to £1.1bn (2013: £974.6m) and organic growth was 6%.
The organic growth again put JLT ahead of rivals Aon, Marsh, Willis and Arthur J Gallagher, which all reported organic growth of less than 5% for 2014.
The company also completed its cost-cutting programme, which produced higher-than-expected recurring savings of £16m in return for a one-off payment of £17m.
The company spent £63m on eight acquisitions during the year, which included its £27m purchase of Hayward Aviation from Towergate.
It also revealed that it expected to make £82m from its sale of French brokerage Siaci St Honoré this year.
JLT chief executive Dominic Burke said: "We are pleased to deliver another strong set of results, building on the progress and momentum of recent years.
"During the year we took a series of actions and strategic decisions, including the establishment of a Specialty insurance broking business in the US and the merger of JLT Specialty and Lloyd & Partners, that we believe will prove to be pivotal in terms of shaping our long term growth prospects.
"Despite a challenging insurance rating environment, we are confident in JLT's revenue growth momentum and in our strategy of continuing to invest to deliver sustainable long term earnings growth.''
Divisional performance
JLT's broking business brought in revenues of £820.5m in 2014, up 13% in 2013. The division produced organic growth of 5%.
The division's trading profit increased by 3% to £154.3m (2013: £149.9m), but its profit margin dropped two percentage points to 19% from 21%.
The employee benefits division grew revenues by 11% to £283.6m, with organic growth of 7%. Trading profit increased by 16.5% to £65m (2013: £55.8m) and the profit margin improved by one point to 23% from 22%.
Within the broking division, JLT Specialty, the group's biggest broking unit, grew revenues by 5% to £255.4m and produced organic growth of 6%.
Trading profit increased by 1% to £52.1m (2013: £51.5m) and its profit margin fell by one point to 20% from 21%.
JL:T said of the JLT Specialty performance: "We highlighted at the time of our interim results that we expected that the combination of the acceleration in the decline in insurance rates seen since the beginning of the second quarter of the year and the strength of sterling, would result in a broadly similar performance in this business to that delivered in the previous year. This has proven to be the case."
It added that the benefits of merger of JLT Specialty with Lloyd's broker Lloyd & Partners would be realised in 2015 and added: "This business is now better positioned for future growth.
JLT's UK managing general agency division Thistle suffered a 5% drop in revenue to £33.2m. However, the division's trading profit increased by 12.5% to £2.7m (2013: £2.4m).
Thistle's profit margin increased by one point to 8% from 7%.
Join the debate in our new LinkedIn specialist discussion forums