Chief executive is also confident of continued organic growth despite slowdown in 2014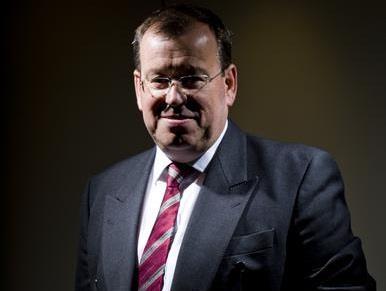 JLT has almost £400m to spend on acquisitions as it continues to seek bolt-on deals to grow its business, according to chief executive Dominic Burke.
Speaking to Insurance Times following the release of JLT's 2014 results this morning, Burke also said that he expected his firm to continue to beat rivals on organic growth, despite growth being 2.5 percentage points lower than it was in 2013.
Acquisition firepower
JLT spent £63m on eight acquisitions in 2014, and plans to make more this year. Burke said: "The firepower this business has for acquisitions is close to £400m.
"We have the firepower to do the transactions we contemplate doing and we will do that where it is appropriate, where the cultures are aligned and we see those businesses adding value to JLT in terms of our ability to grow."
He added that he expects JLT's level of acquisitions to be roughly in line with 2014.
JLT's net debt increased by £129m to £474m in 2014 from £345m in 2013 partly because of the expenditure on acquisitions.
But Burke pointed out that this was only around 2.2 times earnings before interest, tax, depreciation and amortisation. He said: "I'm very comfortable with the level of debt. We have guidance this morning that it will come down."
He added that the £82m proceeds from the sale of JLT's stake in French broker Siaci St Honoré would be used to pay down debt.
He said: "I am absolutely comfortable that we have got the balance sheet power and strength."
Burke said that the company would seek bolt-on acquisitions but is not planning on big deals. He said: "We certainly don't anticipate making any transformational deals in the short, medium or long term. We think the business is extremely well structured and strategically well positioned to get real growth. The momentum of our growth is very strong."
Burke also believes the company can continue producing strong organic growth. JLT's group-wide organic growth dipped to 6% in 2014 from 8.5% in 2013, and the broking segment's organic growth fell to 5% from 7%.
Burke attributed the dip to soft market conditions, and noted that the performance was better than rivals, who produced organic growth below 5% for 2014.
He said: "I anticipate that we will continue to have market leading organic growth. I am hopeful and expectant of expecting us to continue to have market-leading organic growth and I think we can kick on from 6%."
But he added: "That is all about the dynamics of where the market goes in the next nine or 10 months. It is hard to predict whether the market will continue to soften or stabilise."
Thistle growth
Burke also has high hopes for UK-focused managing general agency Thistle. The unit reported mixed performance in 2014, with a 5% drop in revenue but a 12.5% increase in trading profit.
He attributed the revenue dip to the soft market and the loss of Thistle's caravan team to rival Arthur J Gallagher last June. He said the profit boost was a result of operational efficiencies in the division.
Thistle has subsequently replaced its departed caravan team with a string of hires from Towergate.
Burke said: "It was an ill wind that blew some good in terms of the Gallagher team because it enabled us to bring in the Towergate team which I believe is stronger. Therefore today we have the best team in the market. We are very committed to UK retail. I confidently expect us to grow our business."
Join the debate in our new LinkedIn specialist discussion forums