Up to nine jobs lost six months after move to London. Meanwhile, two senior executives are to step down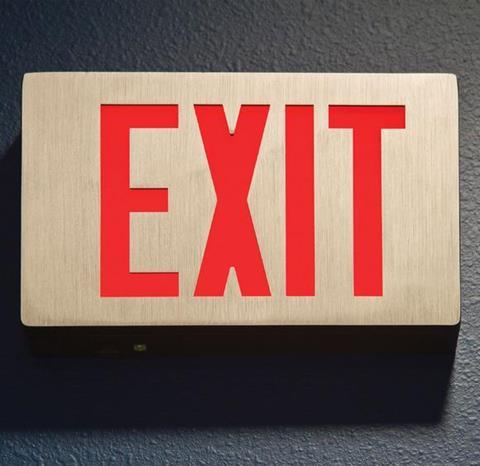 Lancashire Holdings has made between seven and nine redundancies at its London office after pulling out of property direct and facultative (D&F) lines.
At the release of Lancashire Group's first-half 2012 results, chief executive Richard Brindle said that the insurer stopped writing the business last year as a result of
volatile loss ratios and "consistently depressed" pricing.
"The loss ratios in these classes were proving volatile, and the risk pricing was consistently depressed, making it inefficient for Lancashire to continue to deploy capital in supporting these lines, particularly in view of other, more attractive underwriting opportunities," he said.
A Lancashire spokesman added: "This unfortunately resulted in redundancies in the group's operating subsidiary in London.
"Lancashire Insurance Company Ltd [LICL] ceased underwriting D&F business in 2011. LICL remains the reinsurance arm of the Lancashire Group and currently employs 38 people in Bermuda."
Shore Capital analyst Eamonn Flanagan said Lancashire's decision to withdraw from property D&F was in line with its overall strategy.
"This is what Lancashire do - they will be in one day and out the next," he said. "If it is appropriately priced they will keep writing it, but if it isn't they won't have any compunction about pulling out."
Separately, two high-profile executives from the insurer's London and Bermuda offices are to step down.
Lancashire Insurance Company Ltd chief executive and chief operating officer Dan Soares, who heads the Bermuda operation, and group general counsel and company secretary Greg Lunn are both leaving the company for personal reasons.
Soares will take up the position of non-executive chairman of LICL's board at the end of February after he leaves his current position later this year.
Soares joined Lancashire in 2006, having previously been reinsurance operations deputy manager at Montpelier Re, as well as fulfilling senior roles at Novus Management and Mutual Risk Management.
The spokesman said: "LICL's next chief executive will be appointed shortly and a further announcement will be made in due course."
Lancashire, which moved its head office and tax base to the UK in January, beat analyst profit expectations, posting after-tax profits of $107.1m (£68m) for the first half of 2012 (H1 2011: $99.4m).
Gross written premium climbed to $514.8m in the first half of 2012 (H1 2011: $379.8m), and combined ratio improved to 67.2% (H1 2011: 69.5%).

We say …
● Despite pulling out of property direct and facultative, Lancashire has been taking advantage of opportunities in offshore energy, property catastrophe excess of loss reinsurance, and property retrocession lines.
● Bermuda remains a significant part of Lancashire's operation as a hub for reinsurance business, despite the company moving its tax base to London in January this year and the departure of some big names.