The large-scale crash for cash gang was involved in fraud potentially worth more than £500,000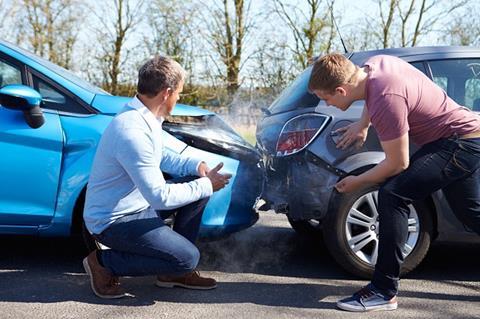 A large-scale crash for cash gang has been been sentenced to a total of more than 42 years in fraud that was potentially worth more than half a million pounds.
Following an investigation by the Insurance Fraud Bureau (IFB) and Derbyshire Police, 11 individuals have been sentenced for conspiracy to defraud charges.
IFB's uses its analytical software to identify fraud and link together cross-industry patterns and networks of activity.
As a result, the gang were connected to over 111 claims going back to 2011.
The main orchestrators, Mohammed Asghar, Dharminder Nagra and Davinder Nagra, were using their own businesses to then submit fake claims to insurers for 'injuries' they had invented.
The investigation uncovered that the gang centred round Derby Enterprise and TTM Recovery, who were submitting fraudulent claims for personal injury and vehicle storage following the crashes.
Derby Enterprise was a claims management company set up by Dharminder and Davinder Nagra.
The fraud came to light when one of the individuals who worked for the gang became aware of the suspicious behaviour and staged a burglary at the business address to highlight the activity to the police.
As Derbyshire Police investigated the burglary and searched the property, they seized four laptops alongside a significant amount of documentation evidence linked to insurance fraud, which is when the IFB were contacted.
Aviva had exposure to five of the fraudulent accidents and assisted Derbyshire Police by providing multiple statements and exhibits linking another six accidents to the gang.
Aviva head of fraud Tom Gardiner said: "This case shows the scale of organised whiplash fraud which has become a national disgrace in the UK – and highlights how important it is that the Government follow through on the personal injury reforms to remove the cash incentive for these frauds.
"This legislation will strike at the heart of whiplash fraud in the UK, keeping innocent motorists safer on the roads and reducing pressure on premiums for genuine customers."
IFB director Ben Fletcher added: "Fraudsters are fuelled by greed and have little regard for the significant impact that crash for cash has on society. It puts innocent members of the public at risk of serious injury, meaning people need to be extra vigilant when driving on the roads.
"There's not only a physical impact but also a substantial cost associated, as we estimate crash for cash costs the industry £336m a year. This is a financial burden on insurers, but it's ultimately premium-paying motorists who are footing the bill for fraudsters."
The following sentences have been handed down:
Mohammed Asghar: 7 years imprisonment, reduced to 5 years for guilty plea
Dharminder Nagra: 5 years imprisonment
Davinder Nagra: 5 years imprisonment
Nasir Ahmed: 7 years imprisonment, reduced to 5 years and 3 months for guilty plea
Adam Stark: 4 years imprisonment for fraud and 9 months for perverting consecutive
Martin Walker: 6 and a half years imprisonment, reduced to 5 years 3 months for guilty plea
Arsalan Hussain: 4 years imprisonment
Liam Swinfield: 3 and a half years imprisonment, reduced to 31 months for guilty plea
Dorothy Baker: 3 years imprisonment, reduced to 30 months for guilty plea
Nicola Brown: 3 years imprisonment, reduced 21 months for guilty plea
Anthony Walker: 21 months imprisonment, reduced to 18 months for guilty plea