Insurance fraud register has also been opened up to non-insurers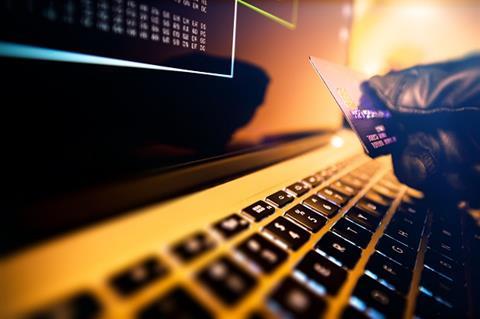 More than 60% of the UK general insurance market has signed up to use the Insurance Fraud Register (IFR).
The membership standing followed a recent substantial increase in take up, the Insurance Fraud Bureau (IFB), which runs the IFR, has said.
Its continued use is one of the recommendations in the Insurance Fraud Taskforce report, published in January 2016.
The report urged insurers to use the IFR as a fundamental tool in their fraud detection.
Fraud taskforce
The IFR holds details of first and third party fraudsters, suppliers and professional enablers who have committed or facilitated fraud across all product lines
Members have the ability to share details of known fraudsters which can be used to help insurers identify fraud at any stage in the policy lifecycle.
In a statement the IFB said: "Insurers are recognising that joining the register provides them with an additional level of protection from fraudsters.
"Membership isn't the only success sitting at an all-time high. More fraudsters' records are being loaded to the database, with the total volume of records now approaching the 15,000 milestone mark. More quality records of proven fraudsters on the database means more data is shared between IFR members."
The IFB has always stressed that the IFR operates under strict guidelines and procedures.
Even before a single record is loaded, IFR customers undergo a thorough on-boarding process to ensure the integrity of its data and guarantee insurers can use it with confidence.
IFB director Ben Fletcher added: "The IFR is a key component within the industry's counter-fraud strategy which focusses on prevention, detection and enforcement. Reaching this significant milestone is a positive step demonstrating that the industry recognises the importance of the IFR."
Insurers who already have access to the service have the ability to either reject the business or price accordingly.
Any insurance company that wishes to formally register can do so through the IFR website.
IFB extended
The announcement about membership numbers comes as the IFB has for the first time opened up its membership to the insurance industry supply chain, including defendant solicitors, investigators, loss adjustors and third-party administrators.
As a result, 10 new members have joined today.
The companies include BLM, The Cotswold Group, CoventBridge Group, DAC Beachcroft, DWF LLP, Hill Dickinson, Horwich Farrelly, Kennedys Law, Keoghs and Robertson & Co.
Affiliate members will have access to fraud intelligence alerts issued by the IFB and will contribute to the 150-plus cross-industry investigations currently managed by the Bureau.